What Makes Commercial Playgrounds Different?
Commercial playgrounds have some of the same equipment as a residential playground, including:
Both commercial and residential play areas may consist of stand-alone items or themed combinations of play systems. Yet, while residential spaces are in the yards of private homes, commercial versions exist at faith centers, parks, schools and other places accessible to the public. The differences don't end there. The two types of play structures also differ in:
Use: While a residential playground may see some use from a family and a few parties a year, commercial playground equipment endures much heavier use. A schoolyard, for example, may see thousands of students per day playing around the swings and equipment during the school year. This means commercial playground equipment must stay very stable and durable. We specialize in commercial-grade play equipment designed to stand up to tough conditions year after year. You can feel confident when you buy from us.

Stakeholders: Usually, parents or homeowners decide on which equipment to include in a residential playground. However, commercial equipment usually involves many stakeholders. Parents, educators, administrators and others may have a say about a new swing at school, for example. At a church, an entire community may have opinions. We offer plenty of custom playground choices, so it's easier to come to a consensus about which pieces fit for the children you serve — we even offer custom designs.

Return on investment: Owners of residential playsets want kids to have fun. At a school or daycare, playground equipment may need to do much more. Investors and parents may want to see enriching equipment. Municipalities answering to taxpayers may need sustainable items that provide years of use. Our durable, sustainable and enriching playground equipment comes with innovative design features sure to appeal to a wide range of stakeholders.

A variety of users: At a residence, a playground may get used by only a handful of children, making it easy to plan. With commercial playsets, new students or residents may include children of different ages and abilities or parents who need a wheelchair-accessible space, which is why we have inclusive play equipment that allows all kinds of users to have fun in your playground.

Safety: Commercial playground equipment must comply with strict playground standards and guidelines to help prevent injury. By providing carefully designed and tested equipment, Little Tikes Commercial helps its customers provide safe playgrounds for their intended users.
We have a team of experts that can help you get your commercial playground equipment project started. Request a quote below to get in contact with a team member!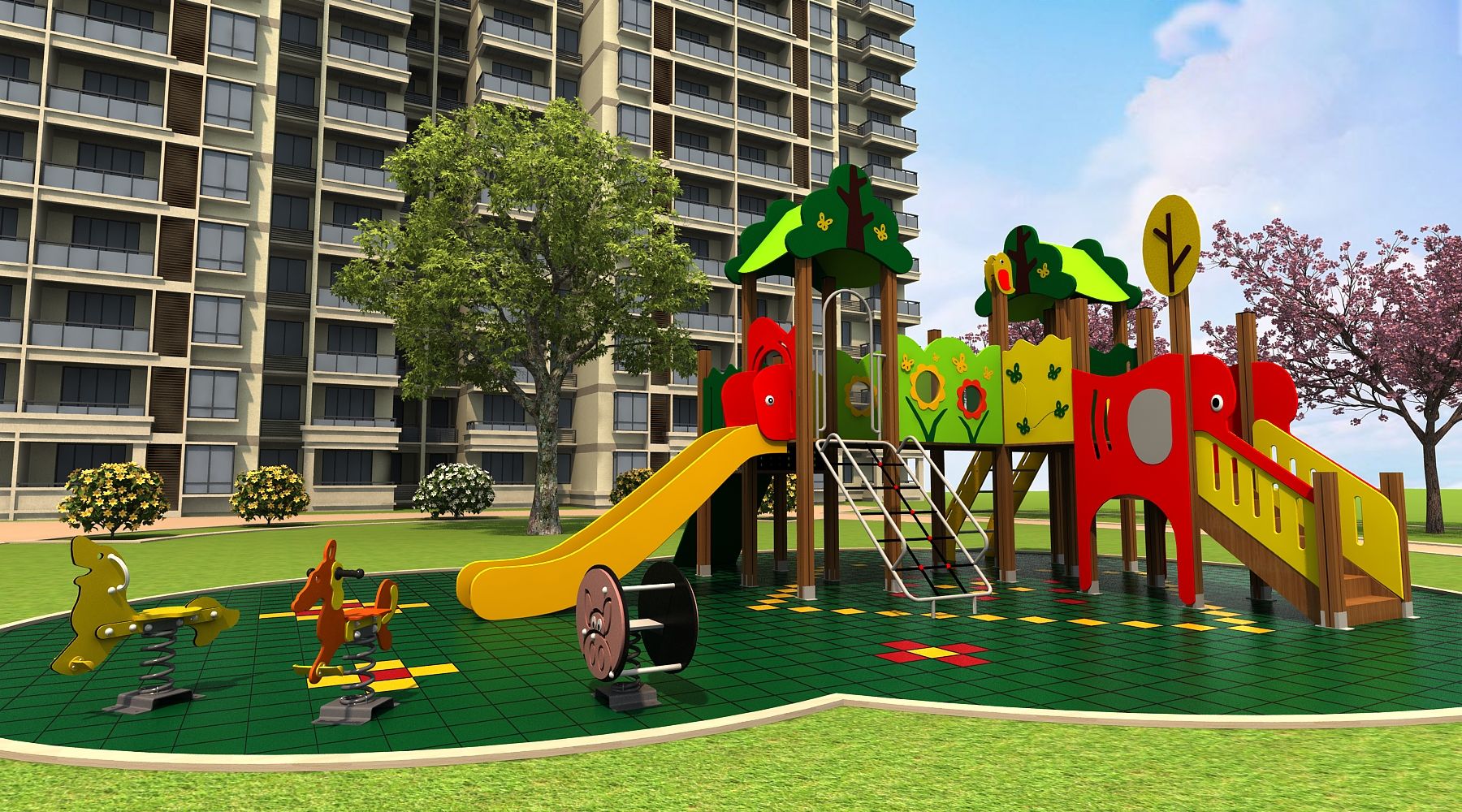 Custom playgrounds in parks, schools and other public places help serve children and offer:
Intellectual development: Our products include activity panels which help children learn numbers, letters, Braille and more.

Sensory stimulation: Our themed options help children create music, move, listen and observe movement and bright colors.

Physical development and benefits: We design our school and shade playgrounds to help children with outdoor fitness. When taking part in play, children may not even realize they're exercising.

Emotional development: When children take on the challenges and play opportunities of our playgrounds, they build confidence and self-esteem.

Social development: In schools, daycares, condo communities and other inclusive playgrounds, children learn to take turns, agree on rules and play in groups, which helps them with child development in other areas of their life, too.

Community support: Communities and organizations turn to Little Tikes Commercial because they're looking for ways to serve kids while also creating stronger communities. Quality playgrounds create common areas for families and help bring all generations closer together, building a stronger sense of community.

Attractive communities: When your community or space has a playground with innovative commercial playground equipment, you may be more attractive to families. Condos and property developers, as well as schools and daycares, turn to us because they know great playgrounds bring families. We even have adult fitness options to appeal to entire families.
Start incorporating the benefits of playground equipment to your industry by requesting a quote Now!