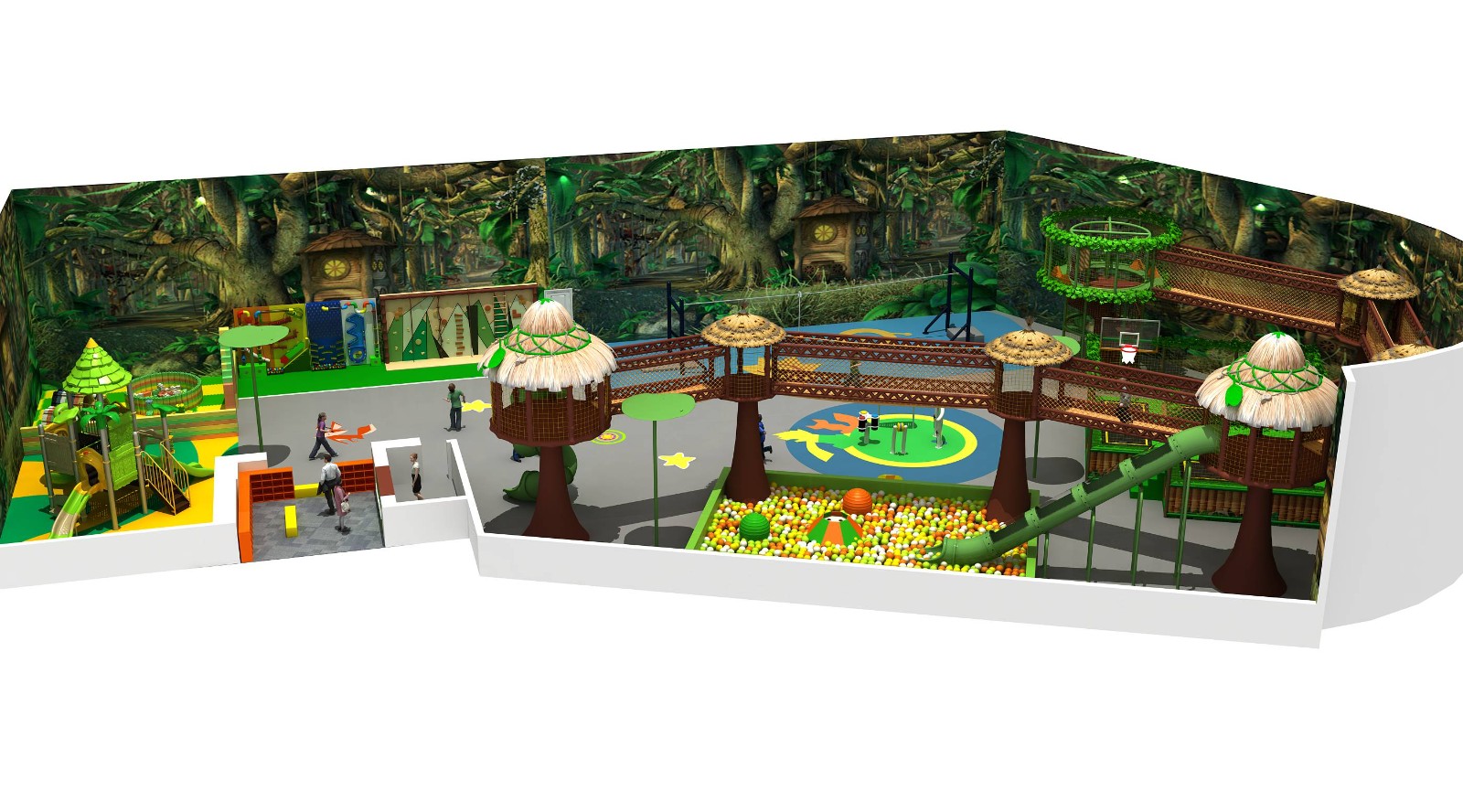 indoor playground equipment for sale
Categories:Indoor playground
Play Events
Style:Cartoon theme Game components:Toddler area, ball pool, soft play area, wall games, hand-painting area Capacity:20-35kids
Desription
Enhance Your Kids Knowledge via Best Indoor Playground Equipment
Are you looking for high quality indoor playground equipment? Want to use the high quality equipment now? If yes, then you can visit us now and get all kinds of indoor playground equipment without making any delay. In general, indoor playground equipment is mainly useful in kid's schools where the children can enjoy playing with such equipment and have more fun at the school. We always focus on the quality and safety of the kids. Therefore you can trust us without any hesitation and start purchasing such equipment from now onwards. This is the place to grow the knowledge power of your kids with our most unique equipment in a top notch manner.
Best Indoor Playground Equipment Factory:
The most advanced and effectively utilized quality products can be useful for those who are involved with the various factors and benefits to be provided here. From the above mentioned scenario, you can find everything in detail about the indoor playground equipment. So why are you still waiting? You can start doing purchase now at our store and get all kind of equipment in a most advanced manner. Finally, everything comes to you and you can explore a lot about this kind of indoor playground equipment.
Who we are?
Welcome to Dream garden. Designers, manufacturers, and builders of the world's most fun indoor playground equipment, including trampoline parks, soft play structures, ninja warrior courses, and toddler areas.
What we do?
To allow children to DEVELOP, we design our playground equipment to improve physical, cognitive, creative, social and emotional skills which build vital life skills and friendships
How to do it?
Sort out customer opinions: collect customer site information. The materials needed for the site include site CAD planning drawings, manual sketch drawings, site videos, and other site-related information. This process requires about 3 days to communicate and understand and come up with the first customized children playground equipments design according to customer needs.
Indoor Playground Equipment for Children of All Ages

Rain or shine, the fun must go on! Indoor playground equipment is perfect for playtime that's not affected by mother nature. Dream Garden Amusement Equipment has more than 10 years of experience as an indoor playground manufacturer. We design, produce and install unique commercial indoor playground equipment for our customers to make kids happy. We design and build each element to your specifications, guided by the applicable European safety standards.
Dream Garden is an international leader of strict safety standards for indoor playground equipment and a China indoor playground equipment company that designs, manufactures and installs attractions for amusement in venues worldwide. Dream Garden designs, manufactures and installs turnkey solutions that promote the health and overall well-being of children. We aim to not only create fun solutions that are built to last but also ones that do not harm our environment. Dream Garden's green initiative is powered by our "green products," such as our commercial indoor playground equipment and kid-powered hand car rides. With zero carbon footprint and sourced by renewable energy, our commitment to health and safety has never been greater.


Attractions like our indoor playground equipment and kid-powered trains have even been featured on Disney Channel. We also love bringing fun to communities all over. Our indoor commercial playground equipment enables children to experience the physical yet imaginative free play that is crucial to childhood development. We offer a wide variety of indoor playground equipment for our customers. You can contact us for custom playground equipment that meets your needs perfectly.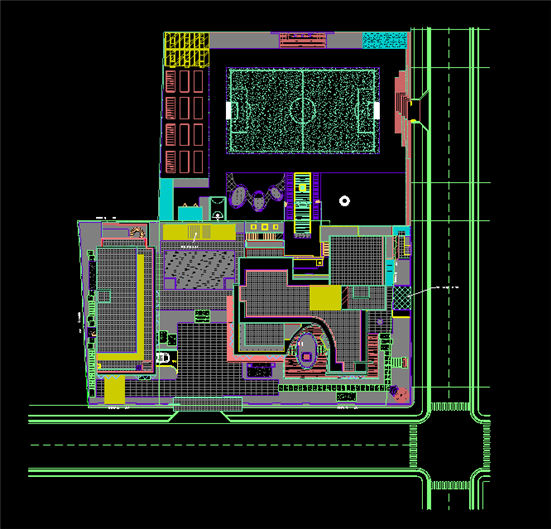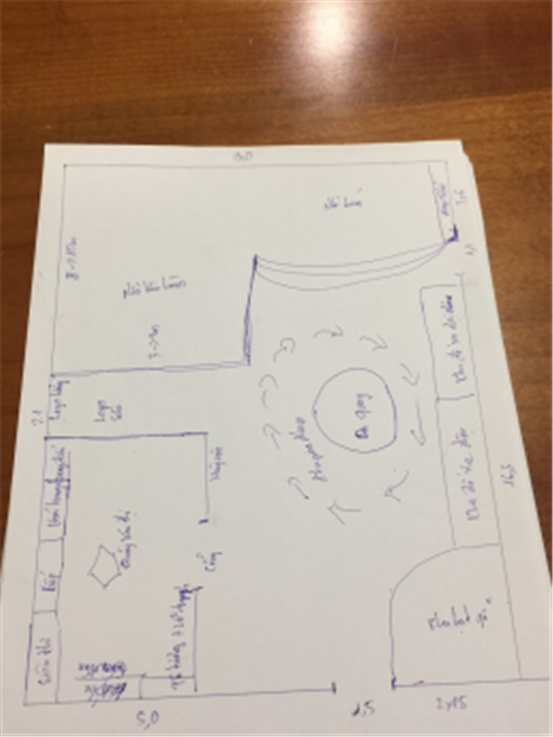 Adjustment of the project process: Based on the preliminary work, show the preliminary plan to the customer, and make a reasonable plan for the later implementation of the project, and form a project discussion group with the customer, fully listen to the customers opinions, and discuss the uncompleted parts of the plan , Summarize again.
Final plan formation: After many communications with customers, the final modification plan is formed, and each link of the plan is controlled before the plan is executed.
The whole process can be completed in 7 days
how is turn out? Client's feedback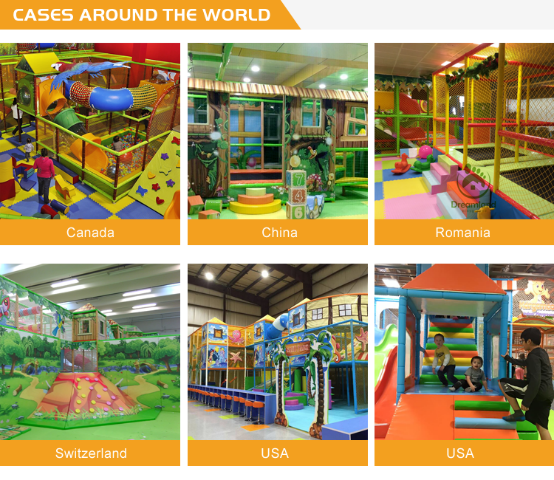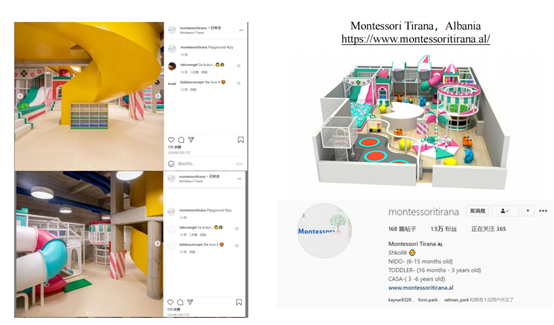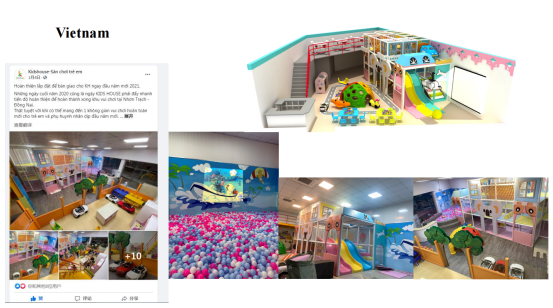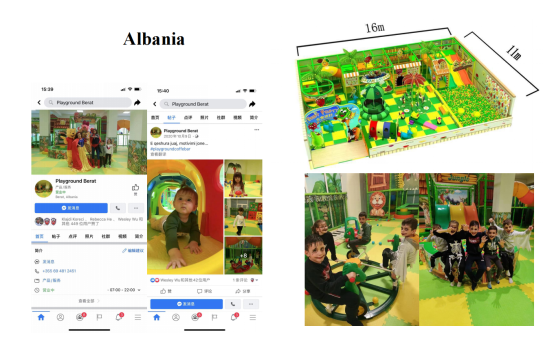 Indoor trampoline park in India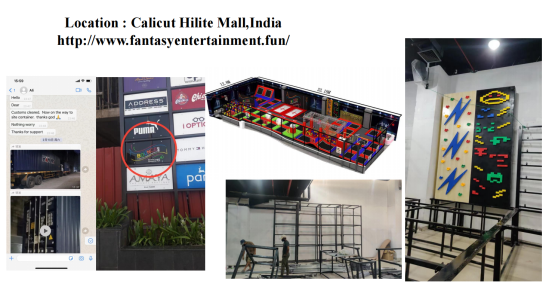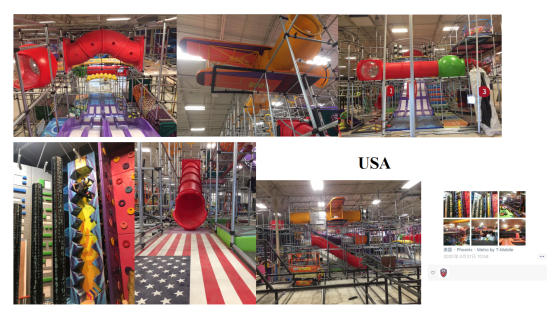 Soft play area in china shopping mall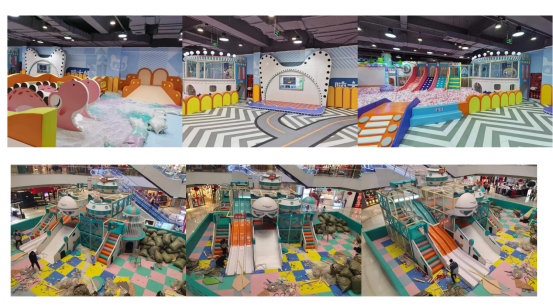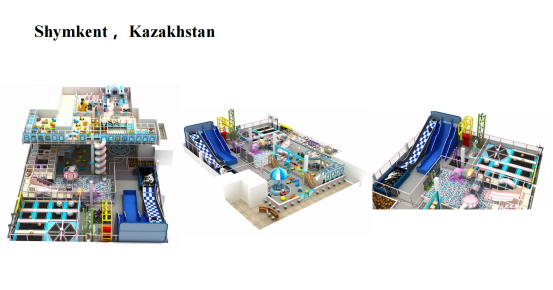 Installation support & production process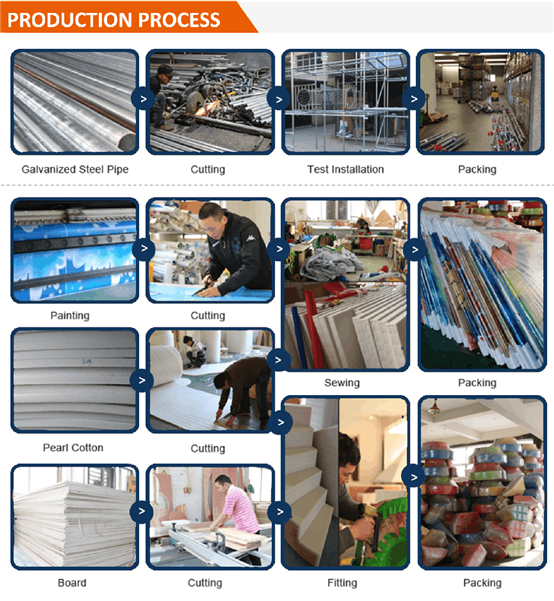 Dream garden starts to create fun and healthy lifestyle, and fast growing to be one of the leading indoor playground equipment enterprises in this field. With own experienced design team, professional production and installation engineers, we supplied hundreds of successful projects to all over the world. From plan to installation, our one-stop services will save you much time and money.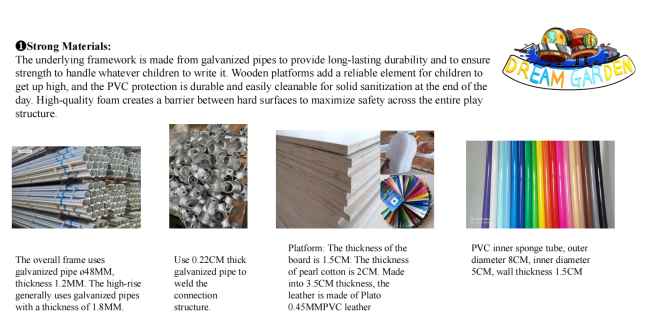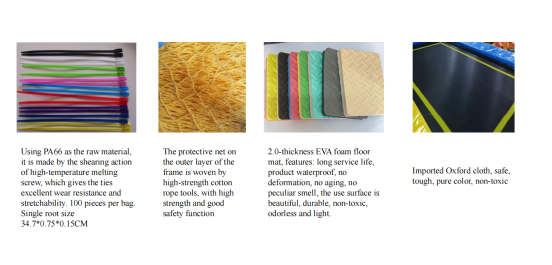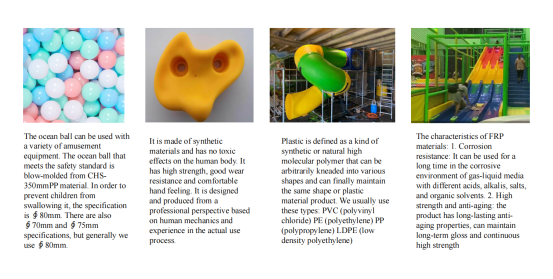 Installation: Professional CAD instruction or installed by ourselves directly. Youtube video for each part of installation
,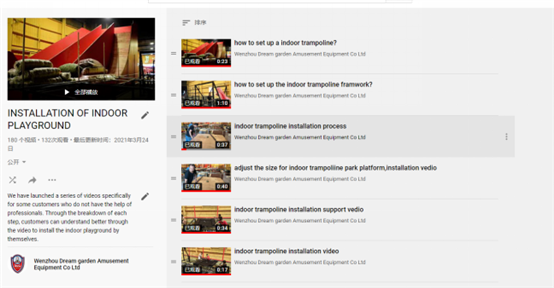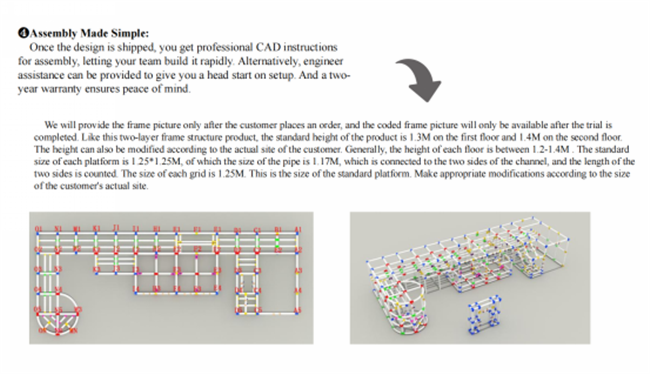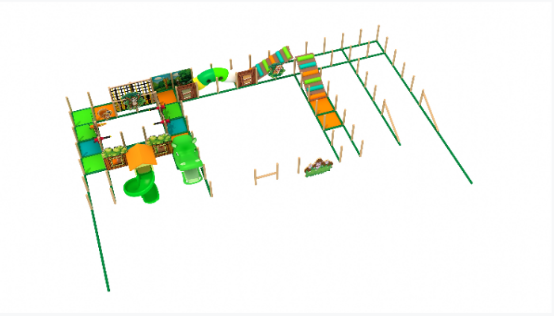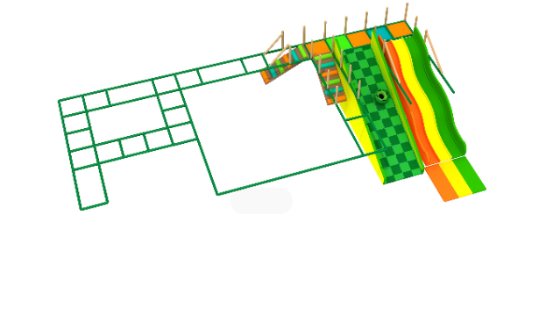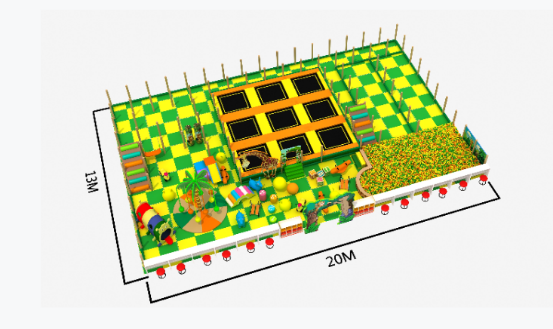 Our vision is to create a safe and fun children's playground for every child, to create a fun-filled childhood for every child, and to let every child have more company and less loneliness.