Dream garden knows very well on China indoor playground market

Dream garden is familiar with most Chinese indoor playground suppliers in China

Dream garden help indoor playground manufacturers in China ship their container to different countries

Dream garden has a good relationship with reliable indoor playground factories
1 Zhejiang Zhongsheng Amusement Equipment Co., Ltd
Zhejiang Zhongsheng Amusement Equipment Co., Ltd has two brands–Dreamland Playground and TOPKIDSPLAY. They manufacturer indoor playground equipment, trampoline park, and ninja warrior course with a turnkey solution. They know what works and how to design an indoor park for optimum operational efficiency and profits. Product safety and quality have always been Dreamland Playground's and Topkidsplay's highest priority. All equipment is with the highest quality materials to meet or exceed all North American and European standards, including TUV, GS-EN1176, CE for Europe and ASTM, CPSIA, UL94, NFPA701 for North America.
2 Guangdong Family of Childhood Industrial Co., Ltd
This enterprise was established in 1998 in Qingyuan City, China. It is not just an integrated indoor playground factory but also the main supplier and a manufacturer which serves all countries nationwide. After long years of persistent striving and development, the Family of Childhood now evolves into a popular brand company. Work with numbers of domestic and foreign clients.
3 KANGLONG WORLD CO. Ltd
Since October 13, 1998, of its establishment, the KANGLONG WORLD CO. Ltd has been focusing on manufacturing and expanding various series of children`s indoor playground. Not only that product but also a series of the outdoor playground, outdoor fitness equipment, wooden playground equipment, kids furniture for 1-15 yrs. Old from different countries. All the products meet the standards of EN1176 and CE.
4 Liben Group Corporation
Liben Group Corporation has been dedicated to the manufacture, R & D, after-service, and market of any indoor playgrounds. All the items coming from Liben Group are top-quality, has the best prices, and high technology as the result of standardization, specialization, and innovations. They are equipped with38 few designers and manufacturers which looking forward to win-win coordination with you.
5 Mich Playground Co. Ltd
Mich Playground Co. Ltd is one of the International Association of Amusement Parks reliable members based in China. They are experts enough in manufacturing, designing, and even installing any indoor playground equipment. All Mich`s products got approval to CE, GS, ASTM, and EU EN1176 quality standards. Distributed to Canada, the USA, UK, Spain, Czech, and any other foreign regions.
6 Guangzhou Tongyao Healthy Body Equipment Co., Ltd
Being a professional indoor playground manufacturer and innovator in China, Guangzhou Tongyao Healthy Body Equipment Co., Ltd combines development, design, production, and market altogether. Their main factory can be found in Guangzhou City, Mainland China. Owning a big contemporary standard factory, office building, and diversified product hall that helps faster development. Their items, before the delivery process, are strictly tested by PICC and NAETC to ensure the quality.
7 Huaxia Amusement Co., Ltd
Huaxia Amusement Co., Ltd is the best constituent company of Entertainment Park Association & Chinese Games Machine. They produce game equipment for kids and adults such as an indoor playground. All the offered products are certified by National Supervising and well insured by PICC. Also get the certification of ISO9001: 2000 worldwide quality management.
8 Yonglang Group Co., Ltd
In 2007, Yonglang Group Co., Ltd was before called Zhejiang Langchao Toy co, Ltd. After its establishment in 1993, the company slowly obtained popularity and wins the trust of customers across the country. Now, as one of the famous enterprises, they annually exporting indoor playground equipment in overseas regions, including Korea, Belgium, Taiwan, the Middle East areas, and so much more.
9 QILONG Amusement Equipment Co., Ltd
QILONG Amusement Equipment Co., Ltd is well-known as the Chinese biggest indoor playground manufactory. It is headquartered at WenZhou City, China, which gathers research & development, manufacturing, and market of the high-quality indoor playground. Its main products are used for private shopping, kindergarten, shopping malls, kid`s amusement park, and so on. They are also willing to work with any customers to create harmonious development in business.
10 Nanjing Pegasus Recreation Equipment Co., Ltd
The company has over 25 years of past experience in manufacturing all kinds of indoor playground equipment. They are major in manufacturing, installing, as well as designing the indoor playground in accordance with client`s detailed plans. With many years in the industry, they always ensure the quality of their products to achieve the newest global safety standards in the market. And to attain trust from worldwide customers as well.
11 LEJIAN PLAYGROUND COMPANY
Lejian amusement toys Co., Ltd has good character in this industry. Since 1995, they prioritize the needs of every customer through a huge catalog of integrated indoor playground equipment. This factory is popular due to its satisfying services, its highest-quality products, and the speediest delivery action. However, the company has about 150 total employees, which has lots of experience in the playground industry. A TUV EN1176 and EN1177 certified company in China.
12 Guangzhou cowboy recreation equipment co.,ltd
Established in 2003, Cowboy is located in Guangzhou, China with vast experience in the manufacturing indoor playground industry. Cowboy Company is dedicated to providing reliable products. Specialized in the research, design, production, sales, and installation. All products are tested under various Chinese and European standards such as CCC, TUV EN1176, ASTM, CE, GS, and SASO.
13 Yongjia Xiujiang Playground Co., Ltd
Yongjia Xiujiang Playground Co., Ltd. is a major China indoor playground equipment manufacturer with 15 years of expertise that strives to achieve the quality objective by following a Quality Control Management System according to international guidelines. With advanced management technology, skills, and innovative manufacturing machinery, the entire range of products offered are under ISO9001:2000 and ISO14001 standard.
14 Angel Playground equipment Co.Ltd
Founded in 1994, Angel playground is a professional manufacturer with sophisticated system production and sales. Obtain a friendly and safe indoor playground from their reliable company with 20,000 square meters of modern production factory and office building. They adopt strict quality control mechanisms that's why their products have been passed by CE, ISO, GB, TUV.
15 Beston amusement group
Beston amusement group is a China manufacturer for an indoor playground with more than 20 years of experience. They can provide free design, 100% customized, and step by step installation guide to meet your request. Equipped the best quality assurance for the kid's playground equipment. All parts are ensured passed international standards.
16 Guangzhou Colorful Play Equipment Co., Ltd
Colorful Play Equipment is a China trusted manufacturer for indoor playground, trampoline parks, outdoor playground, kid's furniture for parks and schools, etc. for over 10 years of expertise. More than 150 countries choose Guangzhou Colorful Play Equipment for their best quality, safe design, and best customer service. All products are made based on the EU standards, the company has also obtained ISO, CE, GS certificates.
17 Haiber Play Equipment (Shanghai) Co., Ltd
For over 21 years of effort and development, Haiber Play Equipment gained a good reputation for many clients around the world. Employs a skilled and professional international design team, that make creative design, durable, and beautiful indoor playgrounds. Haiber Play Equipment has served many real estate companies like Wanda, Evergrande real estate, and other popular real estate developers in China with outstanding concepts and quality indoor play centers.
18 KidsPlayPlay Toy
Founded in 2006, KidsPlayPlay Toy is a leading manufacturer headquartered in Zhejiang, China, covering a factory area of 12,000 square meters and hard-working employees over 100. Specialized in designing manufacturing and installing of indoor playground equipment, outdoor playground, and trampoline park. KidsPlayPlay Toy has supplied high-quality playground equipment to more than 100 countries. Fast production and installation can be expected!
19 Nanjing Cheer Amusement Equipment
One of the largest manufacturers of cost-effective indoor playground equipment in China with rich experience and efforts. Cheer Amusement has 30 professional designers specializes in the renovations, designs for commercial applications. Cooperates with several popular soft play companies in Europe and North America. They always meet with high standards and requirements on the qualities and services offered, it includes CE, CPSIA, UL94, ASTM, NFPA701, and EN1176-77 part 10, CE in EU.
20 Indoor playground equipment
Indoor playground equipment is a leading manufacturer that gives children a safe, educational growth space and provides children's play space best design. All products are guaranteed meets international advanced standards and gets certificates of OHSAS 18001-2007, ISO 9001, GS-TUV, ISO 14001-2004, CCC, and so on. Currently located in Qingyuan, China with a new and advanced factory 4 times bigger than before.
21 Guangzhou Childhood Dream Recreation Equipment Co.,
Established in 1991, Childhood Dream Recreation Equipment concentrated and engaged in research and design, production, and sales of modernizing playground and amusement equipment in China. Situated at Guangzhou with 48, 000 square meters factory area, and 350 professional workers. The products meet quality standards such as CE, TUV, EN1176, UL 94, SGS, ISO9001: 2000, etc.
22 wenzhou dream garden amusement equipment co.,ltd
Founded in 2018, Dream garden playground is a leading manufacturer headquartered in Zhejiang, China, covering a factory area of 200,000 square meters and hard-working employees over 300. Specialized in designing manufacturing and installing of indoor playground equipment, outdoor playground, and trampoline park. Dream garden playground has supplied high-quality playground equipment to more than 100 countries. Fast production and installation can be expected!
How To Import Indoor Playground Equipment From China?
If you are reading this article, then the chances are that you want to import indoor playground equipment for your children or amusement park business.
You may be wondering where to start or how much it will cost?
How about the best place to buy one from?
The good news is that we have all of these answers and more!
Keep reading to find out How To Import Indoor Playground Equipment From China with ease!
Is Importing Indoor Playground equipment from China easy?
China is the world's leading manufacturer and exporter of almost everything. It is all due to their competitive prices, mature supply chain, well-established shipping process, and easy import/export policies.
The import process for the indoor playground equipment from China comprises the following essential steps:
Determining the import goal; whether you are importing it for your personal use, personal amusement business, reselling, or for sellers.

Conforming that your country permits to import indoor playground equipment from China.

Choosing the reliable Indoor Playground equipment manufacturer in China, placing the order, and making the payment.

Choosing the well-experienced and reliable logistic company for safe shipping to your location.
For your better understanding, now let us discuss the aforementioned steps in detail!
How To Find A Reliable Indoor Playground Equipment Manufacturer In China?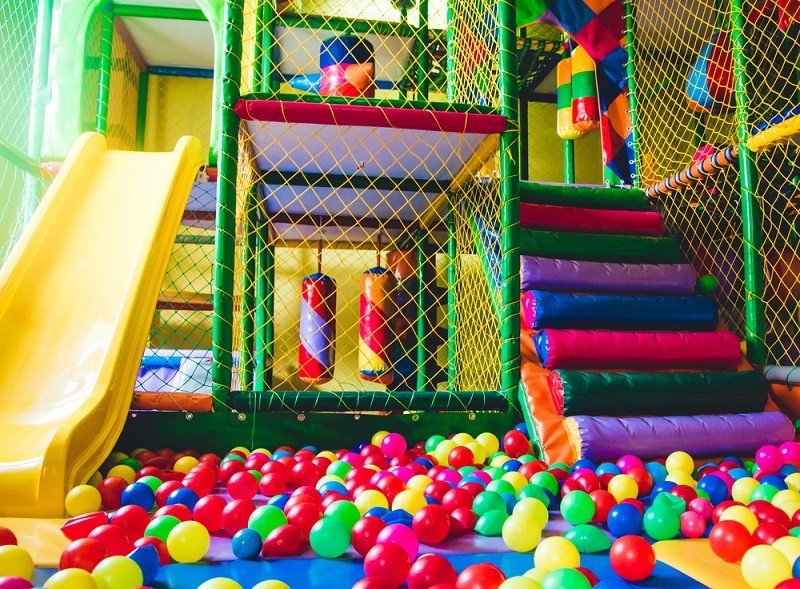 Finding a reliable and trustworthy manufacturer from China is not as difficult as it sounds. All you need is to follow these steps:
On top of it, the most efficient way is to search for their official websites on search engines like Google, Bing, Yahoo, etc.
Looking for them on B2B websites like "Alibaba" and "MadeinChina" can also be fruitful.
Analyze: Once you have a list of manufacturers, analyze each of them by looking at their product catalog, certifications, and existing clients. You can also discuss your requirements with their representative and ask for quotations.

Selection: After thorough analysis, it's time to choose the best one among them based on the following criteria:

Experience: A reliable manufacturer has at least ten years of experience in the indoor playground equipment manufacturing industry.

Quality: They ensure the best quality of their product by opting for the safest design, quality material and following all the local and international quality and safety standards.

Price: They provide competitive rates without compromising with quality and safety of the product.

Variety: They have the latest wide range of products in different types, sizes, designs, and colors.

Customization: Apart from the standard design, a good manufacturer turn their client ideas into reality with the help of a custom design library, amazing designers, and engineers.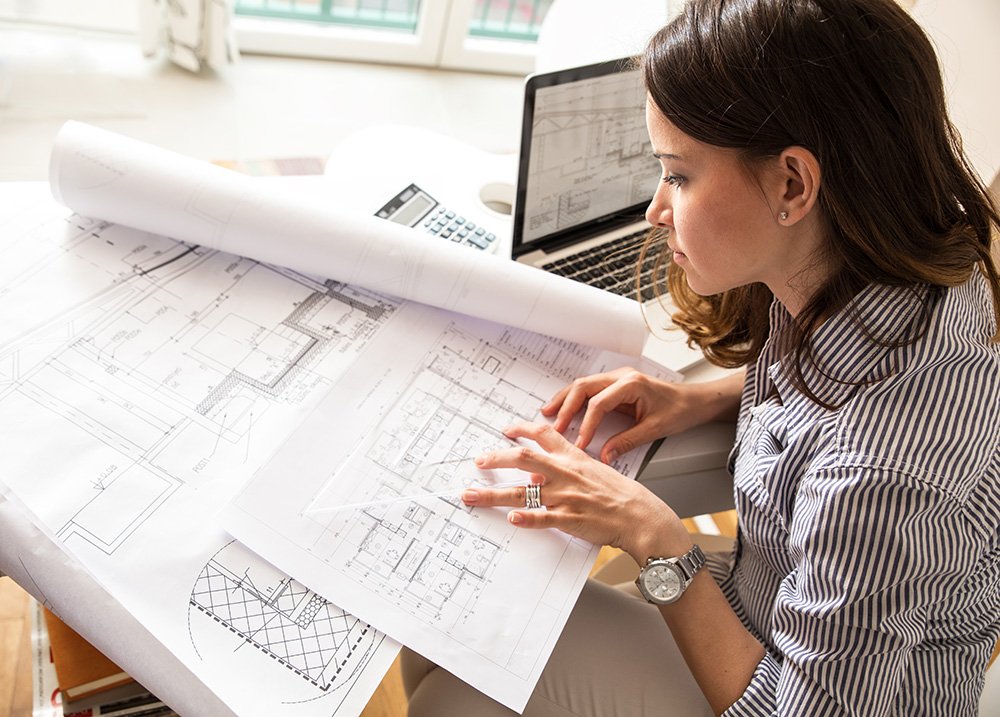 Manufacturing Facility: A reliable manufacturer manufactures most of its product's components in its manufacturing facility. It is well-equipped with state-of-the-art machinery. Besides, they only buy the remaining components from reliable and certified suppliers.

Team: They have a dedicated, experienced, well-trained, and qualified team of designers, engineers, and other employees.

Certification: A reliable manufacturer ensures that their products comply with all the local and international safety and quality standards, including:

ASTM F1918 (Standard Safety Performance Specification for Soft Contained Play Equipment).

The Consumer Products Safety Improvement Act (CPSIA).

National Fire Protection Association (NFPA) standard.




European Standards for Playground Equipment: EN 1176 and EN 1177.

European standard EN 71.

CE Marking.

REACH is a European Community (EC) safety Certification.

4.2-2013 playground safety Standard.

Canadian Standards Association (CSA) Z614-07(R2012) Standard.

International Organization for Standardization (ISO) Standard.

Some other certifications, standards, memberships, and associations including IAAPA, IPEMA, TUV, GS, ROSPA, SGS, etc.

Warranty: They provide at least one year of warranty for their product.

After Sales Services: They offer excellent after-sales services, including playground design assistance, ride selection assistance, installation, etc.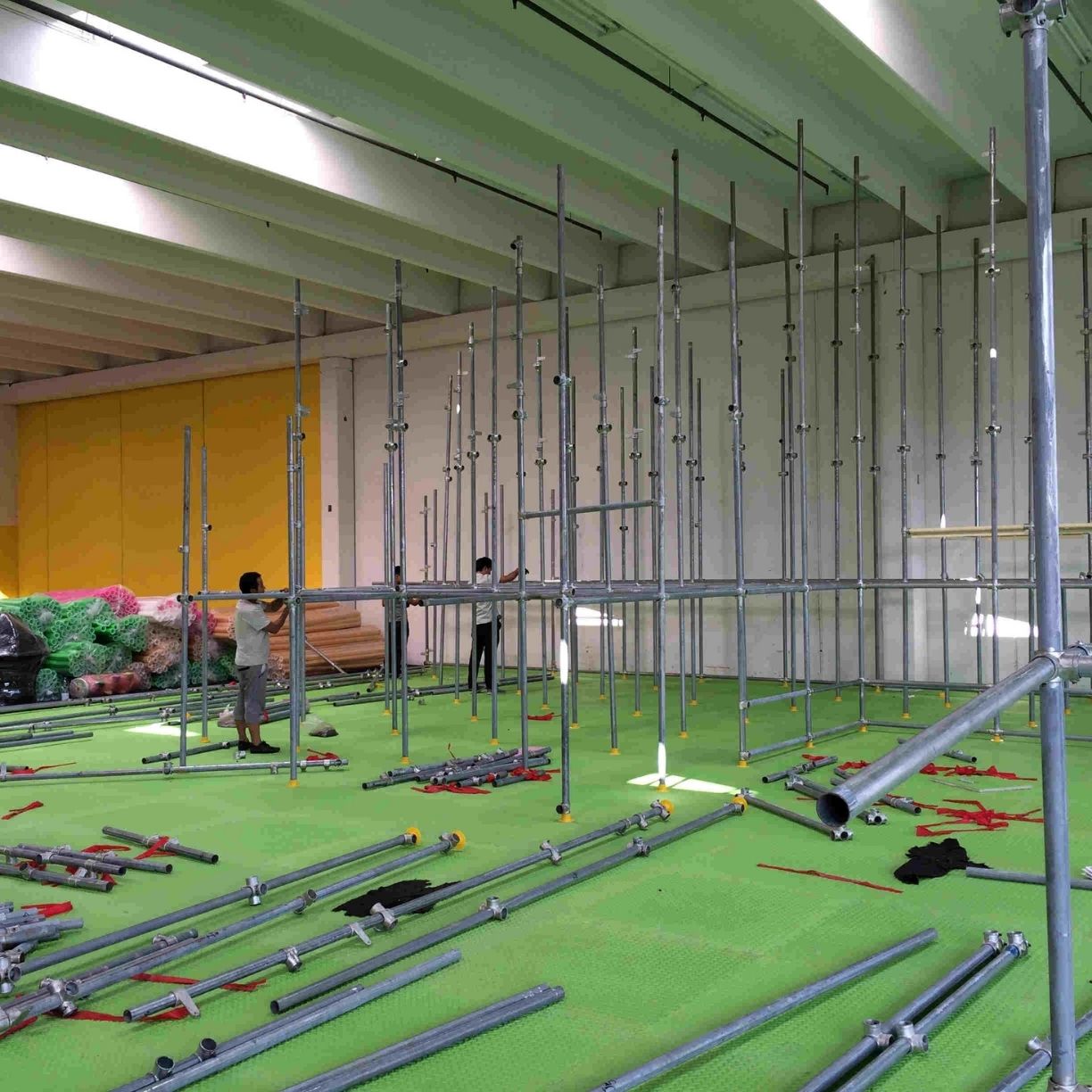 Quality Control: It is one of the main signs of the manufacturer's reliability. They only use high-quality material acquired from reliable suppliers. Besides, they keep a strict check on the quality and safety of the product to ensure that the product complies with all the international quality and safety standards.

Research and Development: A competent and dedicated manufacturers always take measures to improve their product quality and safety, for which they have a well-established research and development department.

Payment Method: They provide the most trusted payment methods to their client, including PayPal, T/T, L/C, Western Union, Bank Transfer, Cash, etc.

Shipping Method: A reliable manufacturer ensures that their product is shipped safely to their customers without damage. Wherefore, they partner up with trusted, qualified, trained, and experienced logistic companies such as Bansar.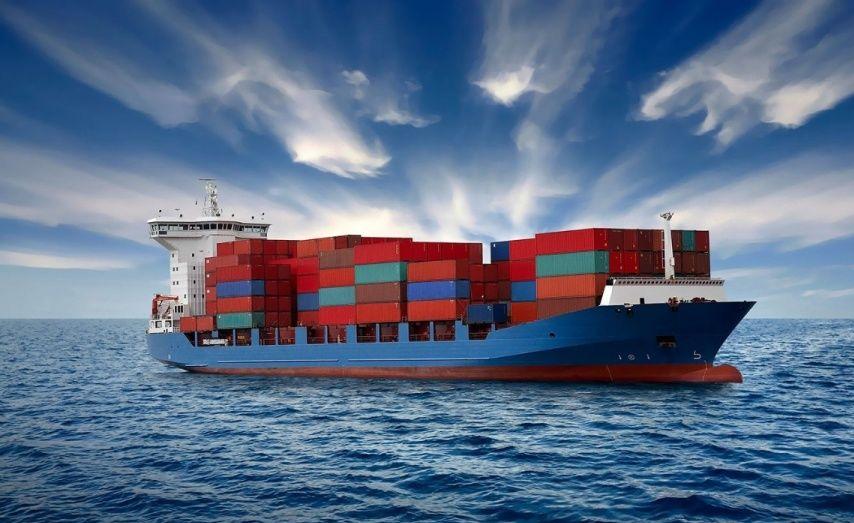 Testing: Reliable manufacturers impose a significant emphasis on product testing. Every component of the product is inspected, and later the product is thoroughly tested under different conditions by qualified professionals to ensure that the product delivered to the client is 100% defect-free.

Overseas Projects: A reliable manufacturer is loved by its hundreds of existing clients worldwide.
Having a hard time finding a manufacturer with all the qualities mentioned above? Don't Worry! You should try Dream garden Playground.
How to Choose the Right Indoor Playground Equipment and Place the Order?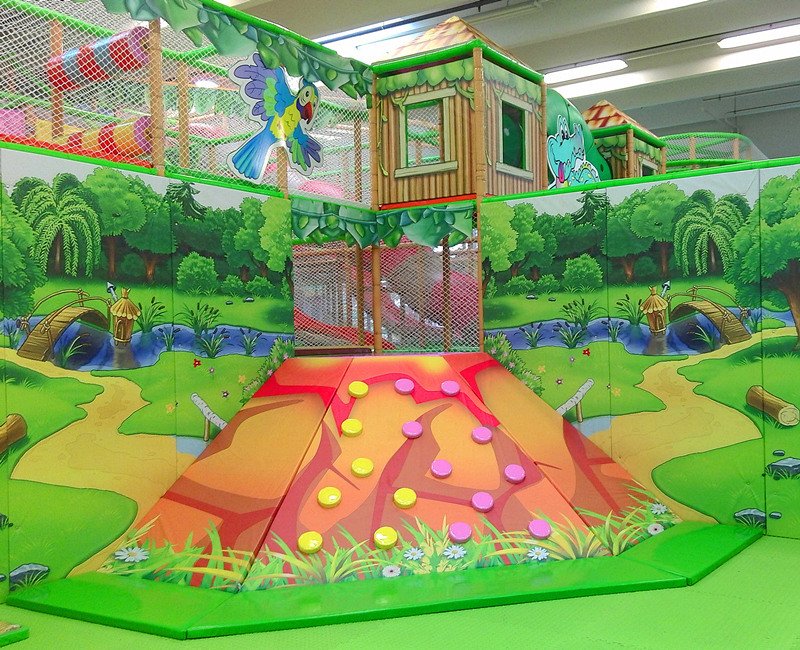 For choosing the right indoor playground equipment, you do thorough research. You can ask other playground owners or acquire assistance from the manufacturer.
Following are some of the factors you must consider:
Type: Indoor Playground equipment is available in numerous types, so you must choose them wisely according to the customer's demand or your child's liking. Some of the prominent types include:
Themed Playground Equipment

Ninja School

Baby Park

Electric Interactive Soft Playground

Crochet Playground
Specifications: You must go through all the specifications of the playground equipment that your manufacturer is offering. You can also opt-in or opt-out of some features to meet your budget and requirement.
Material: Only prefer indoor playground equipment manufactured from high-quality and durable material which complies with international quality and safety standards.
Design: Ensure that the equipment's design is attractive and safe for kids. You can choose vibrant colors, appealing designs, eye-catchy LED lights and a soothing Sound system. Besides, you must ensure that the indoor playground equipment's design is according to the dimension of your indoor space.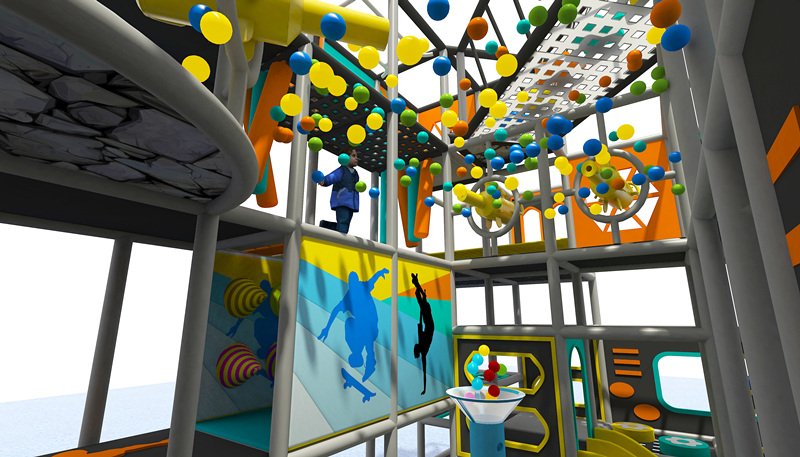 Safety: Safest equipment is the best equipment! So you must confirm that the indoor playground equipment is safe for kids and equipped with all the required safety features.
Some other factors you may also consider like quality and safety certifications, warranty, optional features, customization, voltage requirement, etc.
Once you have chosen your manufacturer and selected your indoor playground equipment, it's time to place the order.
Have a negotiation with the manufacturer in terms of prices, specifications, and design, etc.
Next, you need to confirm the order by making payment according to decided terms (usually 30% before production and 70% before delivery).
Make sure to inquire about the delivery time and settle your terms with a logistic company.
Some Important Terms of International Trade:
Following are some of the important terms and requirements that you must know while importing indoor playgrounds from China:
EXW (EX- Works): It means that the manufacturer/seller is only responsible for production and packaging, with the buyer needs to arrange for logistics.
FOB (Free of Board): It means the seller will handle the logistics, cover the shipping expenses, customs clearance cost, and local charge. In contrast, transportation and other following charges will be paid by the buyer.
CIF (Cost Insurance & Freight): Sellers are required by law to cover the costs of transportation and insurance to bring their goods from one country all over the world. Buyers declare what you will pay for in advance when making an order with them – this way, it's clear how much everything should cost before sending off your items!
For other terms and better understanding, refer to the table below: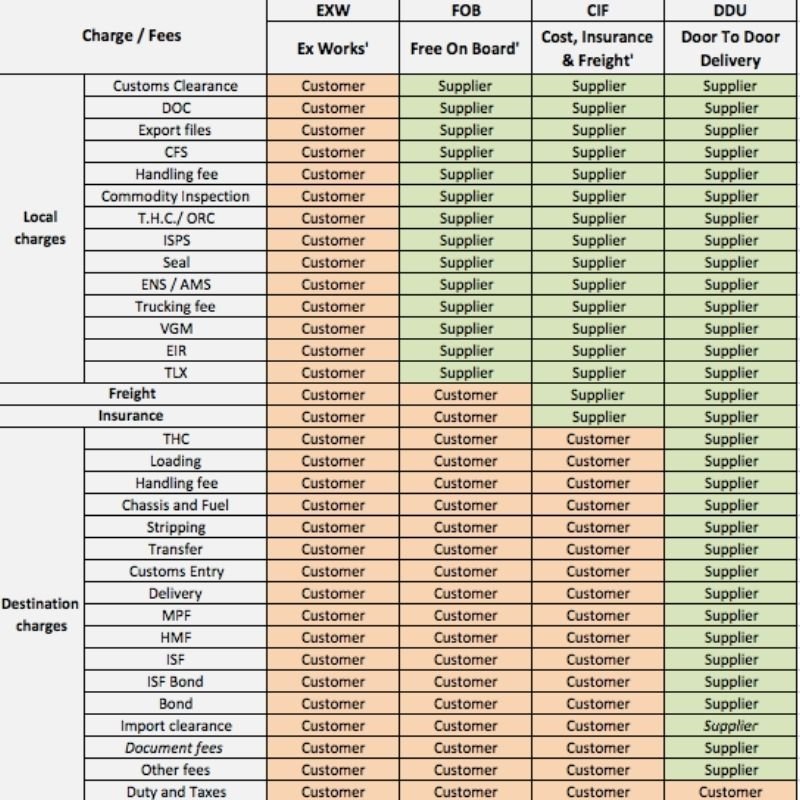 General Document Requirement:
Following are the document that you may require for importing:
Bill of Lading (Almost all Countries)

Commercial Invoice (Almost all Countries)

Packing List (Almost all Countries)

Certificate of Origin (Almost all Countries)

An EORI number for tracking purposes (UK locations only)

Declaration of Conformity (UK and EU)

Made In China label (For USA)

CE Certification (UK and EU Only)

EU type Socket Inputs Support (UK and EU)

User Manual (UK and EU)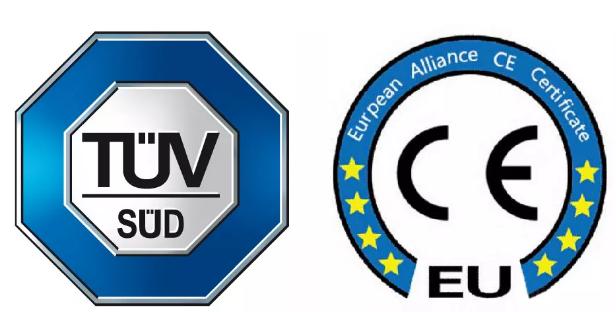 Import Duties from China:
Make sure you know what duty and taxes will be charged for your specific location. You can find this information on the website of any country that has an HS code 8422 or by typing "duty rates" into Google search bar."
What to check at the time of delivery?
Ensure that the delivered product is according to what you have ordered.

Ensure the product is not damaged.

Ensure that it comes with a warranty card and user manual along with other spare parts.

Don't receive the package with the seal is broken or packaging is severely damaged.
Summary:
Importing Playground Equipment from China is a simple process once you know all the dos and don'ts.
We have covered the process in detail as much as possible above, but if you are still facing any issues you can contact Dreamgarden Playground for quick assistance.