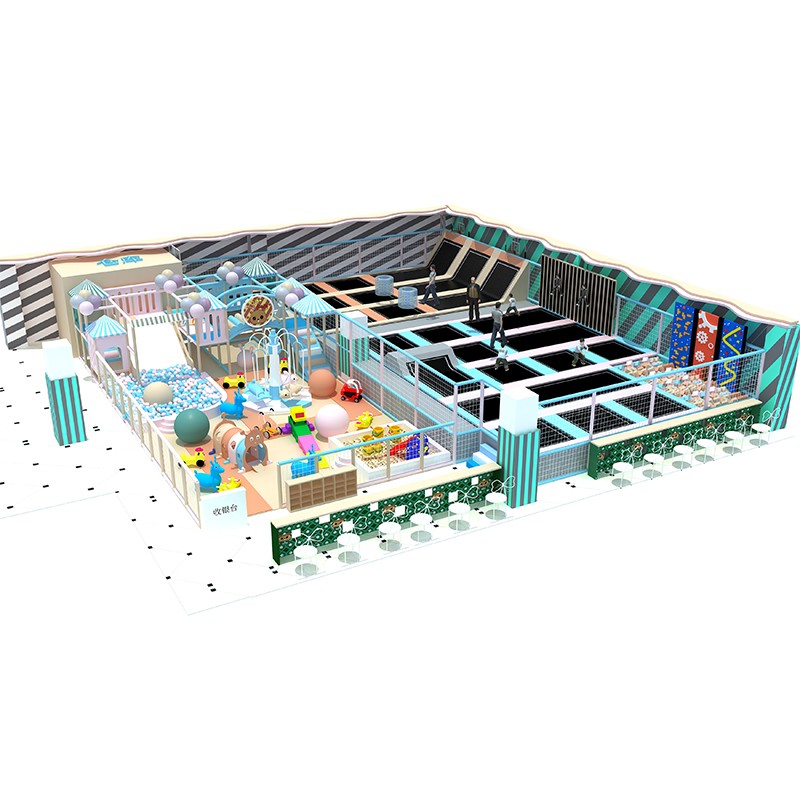 children indoor play area supplies
Categories:Indoor playground
Play Events
Style:Ocean Exploration Game components:rampoline Park, Ninja Warrior Course, Air Coaster, Climbing Wall, Zip Line, Balance Beam, Vertical Drop Slide Capacity:50-65 kids
Desription
How children's are enjoying the indoor play area?
There are various plays are available to the children. We can categorize those plays as indoor plays and outdoor plays. But when compares to indoor sports a lot of people were showing interest in outdoor plays. It will be fun for them to play in the outside environment.

But now a lot of people were changing their aspects of indoor plays, because of the outside harsh environment and the pollution. The parents were not feeling safe when they allowed their kids to play outside. For their children's safety and to make their kids happy, they are choosing the CHILDREN INDOOR PLAY AREA.
Buy it online:
Online you can buy these kits; they are affording a wonderful playing kit for the kids. When the kids spend their time at this CHILDREN INDOOR PLAY AREA, they will don't know how the time passes. That's how it is inspiring a lot of kids. This kit helps to develop concentration, plus it helps to kid to evade mobile phones.

Playing indoor plays is better than playing games on mobile phones. Mobile phones will absolutely affect your children's eyes. So we should buy your kids for your peace and their health.