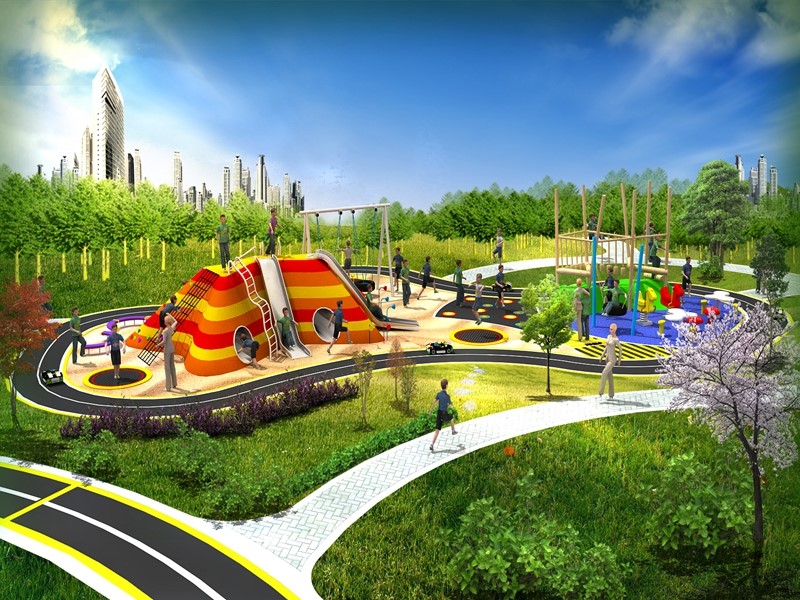 New design outdoor kids play equipment
Categories:Playground equipment
Play Events
All kids are created equal with the same desire and need to experience play. Play that challenges and inspires them physically, supports and stimulates them cognitively and facilitates an emotional and social connection. A well-designed inclusive playground welcomes children and adults of all abilities to a play experience where everyone can interact and play together.
Desription
Play is not only fun, but it's also an essential part of a child's development and critical for the successful growth of both the brain and the body. Playgrounds offer a unique opportunity to support a child's cognitive, emotional, physical and social development all why disguising it as play.
The link between play and its positive outcomes is so strong that the National Association for the Education of Young Children (NAEYC) considers it an important component of developmentally appropriate teaching practice, the American Academy of Pediatrics have issued guidelines to help pediatricians encourage play, and the UN High Commission on Human Rights declared play a fundamental right of all children.
All children means everyone. The need for play does not distinguish between children who are typically developing and children with disabilities. Everyone of all abilities needs play. And everyone means not only children with a physical disability requiring an accessible playground, but it also includes developmental disabilities like autism; children with sight or hearing impairment and children with intellectual disabilities such as down syndrome. Everyone also includes siblings, parents, grandparents, friends and other caregivers.