indoor playground supplier
Categories:Indoor playground
Play Events
Style:Ice World Game components:Fun &learn interactive panels、Themed Panel、Observation ball、Triangle elevator Capacity:60-80 kids
Desription
Grab the Best Quality Indoor Playground Equipments Forever
Most kids need an indoor playground because they want something unique and refreshing. However, you will find out massive collections of indoor playground suppliers that provides hassle free solution forever. They come with massive outcomes and find out a nice concept over design to realize the ideas. Of course, indoor playground supplier is superbly design and hence delivers a smooth solution for kids and others. The concepts are very natural and unique as well. It decides to grab it from the professional team under the budget. They bring forth special attention on developing indoor playground system at affordable price.
On the other hand, they come with exclusive ideas which are suitable for your desires. They come with exclusive one and deliver a smooth solution for your majority of refreshments. It is flexible for one to grab it from the professional platform. They come with massive outcomes in deciding the best quality suppliers forever. So, it tends to focus on majority of things that suits the requirements effectively. They belong to decide the best quality one for designing an indoor playground equipment. So, it is capable for you to get it from the professional team. Thus, it is capable for you to choose the majority of playground equipments forever.
| | |
| --- | --- |
| Components | Foam forests、Fun &learn interactive panels、Themed Panel、Observation ball、Triangle elevator、Leaves of palm trees、Long Roller Run、Soft rope、Air wobble、Themed roof、Spiral Slide、Moon Walk、Toddler Tunnel、Rocker、Rock and roll ape、Ball pit with plastic balls、Play center、90 degrees slide、Spinning tree、Rainbow arch bridge、4-lane wave slide、Balance bridge、Adventure bridge、Jumpy Ball、Punching Ball、Hanging pad、Hedge Roller Run、Pyramid、Spider panel、Triangle roller run. |
Client's feedback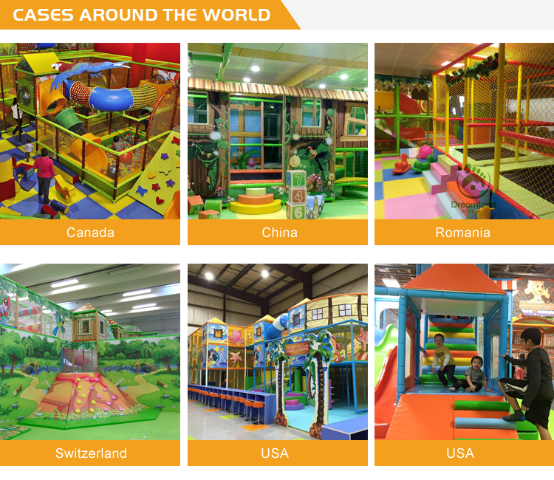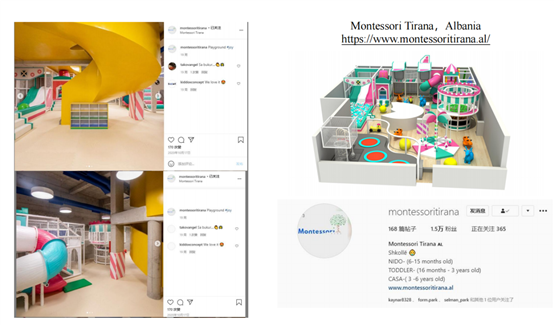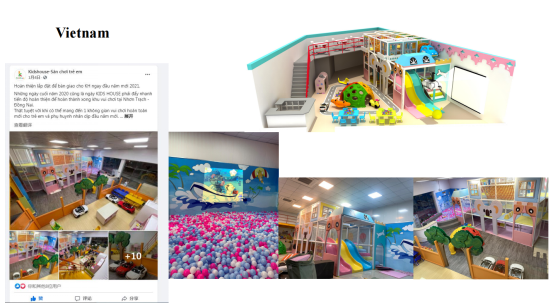 Indoor trampoline park in India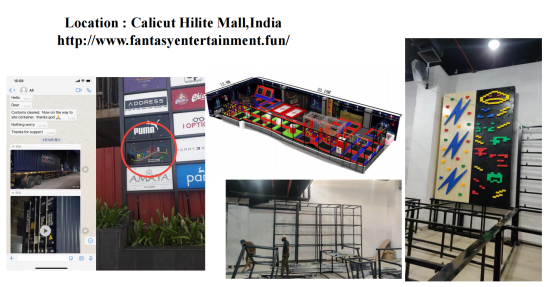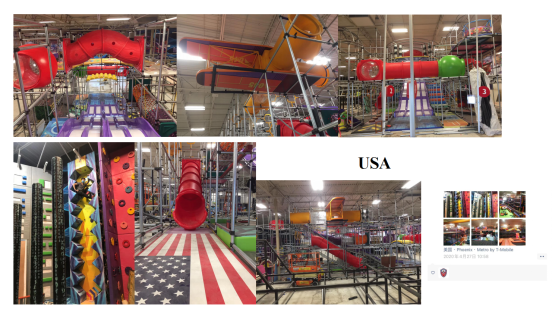 Soft play area in china shopping mall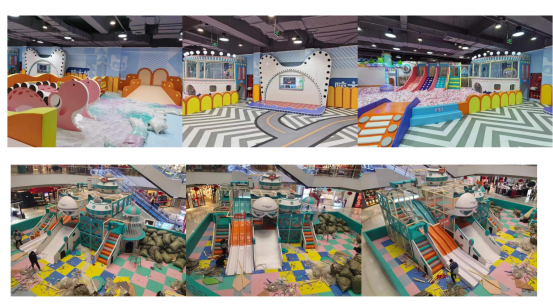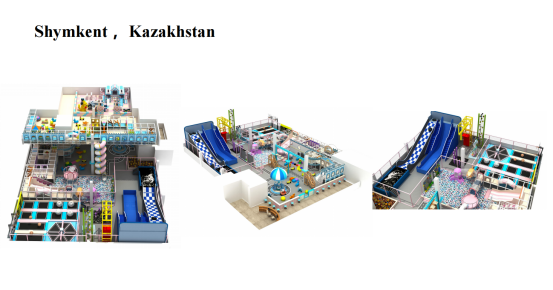 Installation support & production process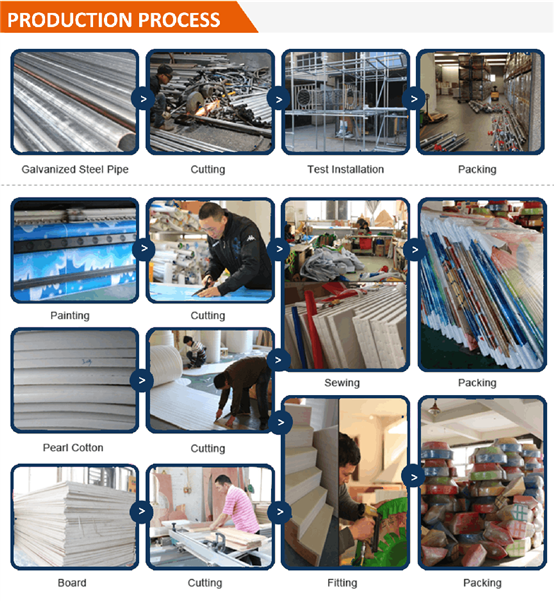 Dream garden starts to create fun and healthy lifestyle, and fast growing to be one of the leading playground equipment enterprises in this field. With own experienced design team, professional production and installation engineers, we supplied hundreds of successful projects to all over the world. From plan to installation, our one-stop services will save you much time and money.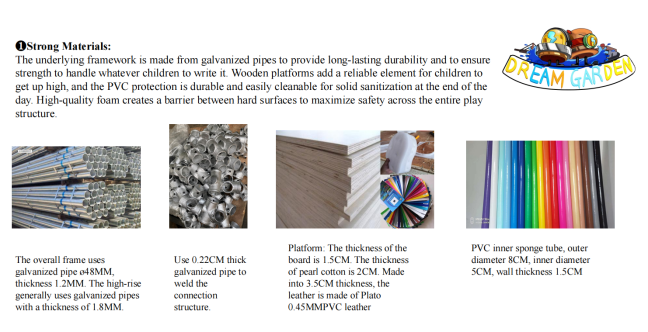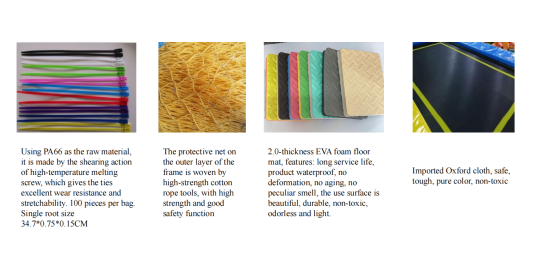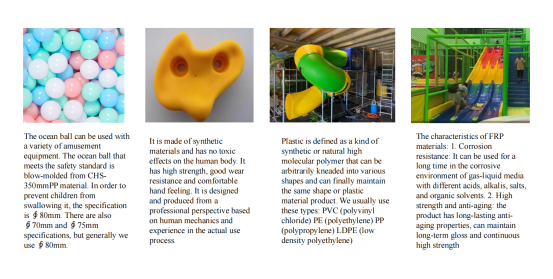 Installation :Professional CAD instruction or installed by ourselves directly. Youtube video for each part of installation
,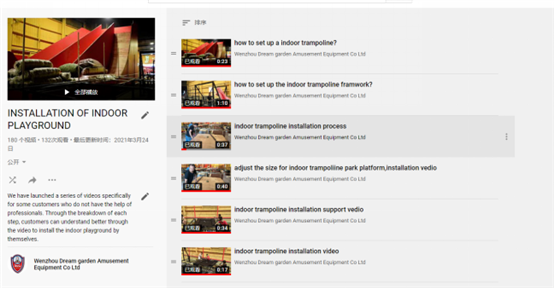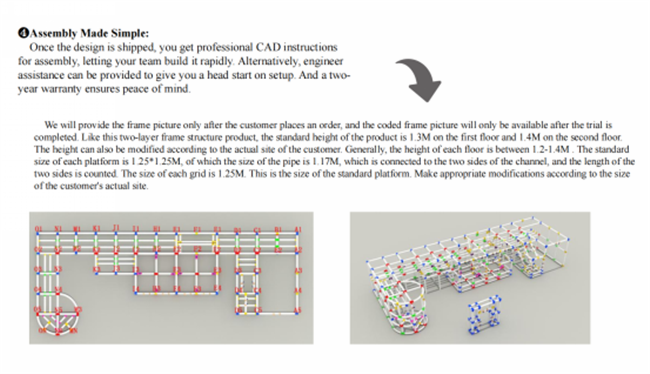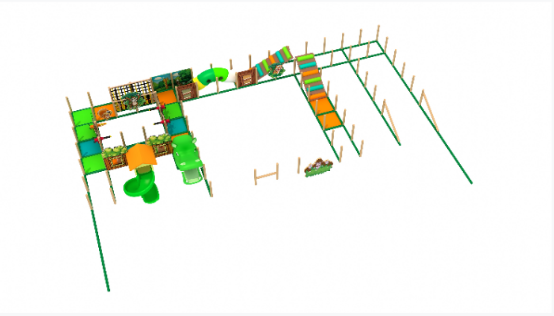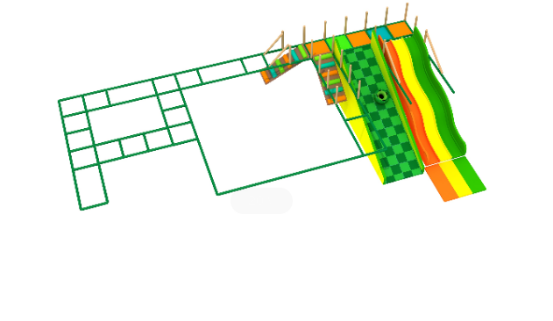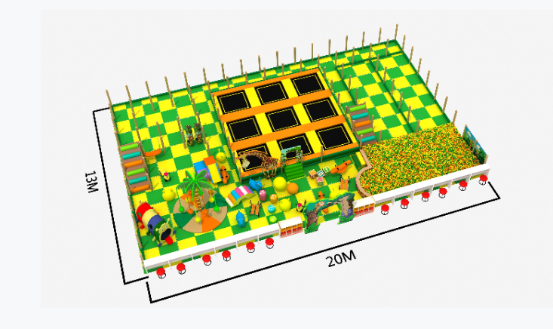 Pick the Top Notch Quality Indoor Playground Supplier
As a leading indoor playground supplier in China, Wenzhou Dream Garden Amusement Equipment Co.,Ltd producing exclusively indoor playground equipment and indoor play structures. Since its establishment, the indoor playground supplier has always been in the lead of the trade for its solid economic strength, advanced technology, foreseeing of eration, modern enterprise management, perfect after-sale system and their credibility of customers centering.The indoor playground products have all passed the testing of National Supervising and Testing Center and having obtained certification of ISO9001 international quality system.

The advanced CAD designing system of the indoor playground supplier makes it possible that the customers specific needs or ground requirements can be satisfied. The company also provides service like overall planning for indoor and outdoor games parks, professional subject designing, installation and maintenance. Successfully, the indoor playground factory has been developed games facilities of large, middle and small scales, which are of novel designing and good looking. The indoor playground equipment products can be used in residence, games parks, shopping centers, dining halls, communities, parks, kindergartens and other indoor and outdoor places. They have won the market in Chinese cities and foreign over 80 countries and regions such as England, Germany, France, Spain, Portugal, Italy, Japan, Korea, Singapore, HongKong, Taiwan, Russia, Mongolia, Thailand, Indonesia etc.

Wenzhou Dream Garden Amusement Equipment Co.,Ltd is a professional indoor playground supplier in outdoor playground equipment, indoor playground equipment, indoor play structures, children indoor play area, children indoor playground equipment, and kids indoor playground. Wenzhou Dream Garden Amusement Equipment Co.,Ltd is one of the pioneer indoor playground factory awarded the New NSCC certificate; One of the pioneer indoor playground factory awarded the multifunctional cage playground certificate; One of the pioneer indoor playground enterprises achieves unpowered children indoor playground equipment certificate, and the first small play equipment manufacturing certified company.

Dream Garden company has mature technology and complete indoor playground equipment. The key equipment and manufacturing capacity of this indoor playground supplier remains leading position domestically or even reached the international advanced level. At the same time, this indoor playground factory is equipped with professional testing laboratory, with a full set of advanced testing equipment, such as universal material testing machine, impact testing machine, salt fog corrosion test box, program test box with constant temperature and humidity, etc. All testing programs cover the new national standard requirements.

Our vision is to create a safe and fun children's playground for every child, to create a fun-filled childhood for every child, and to let every child have more company and less loneliness