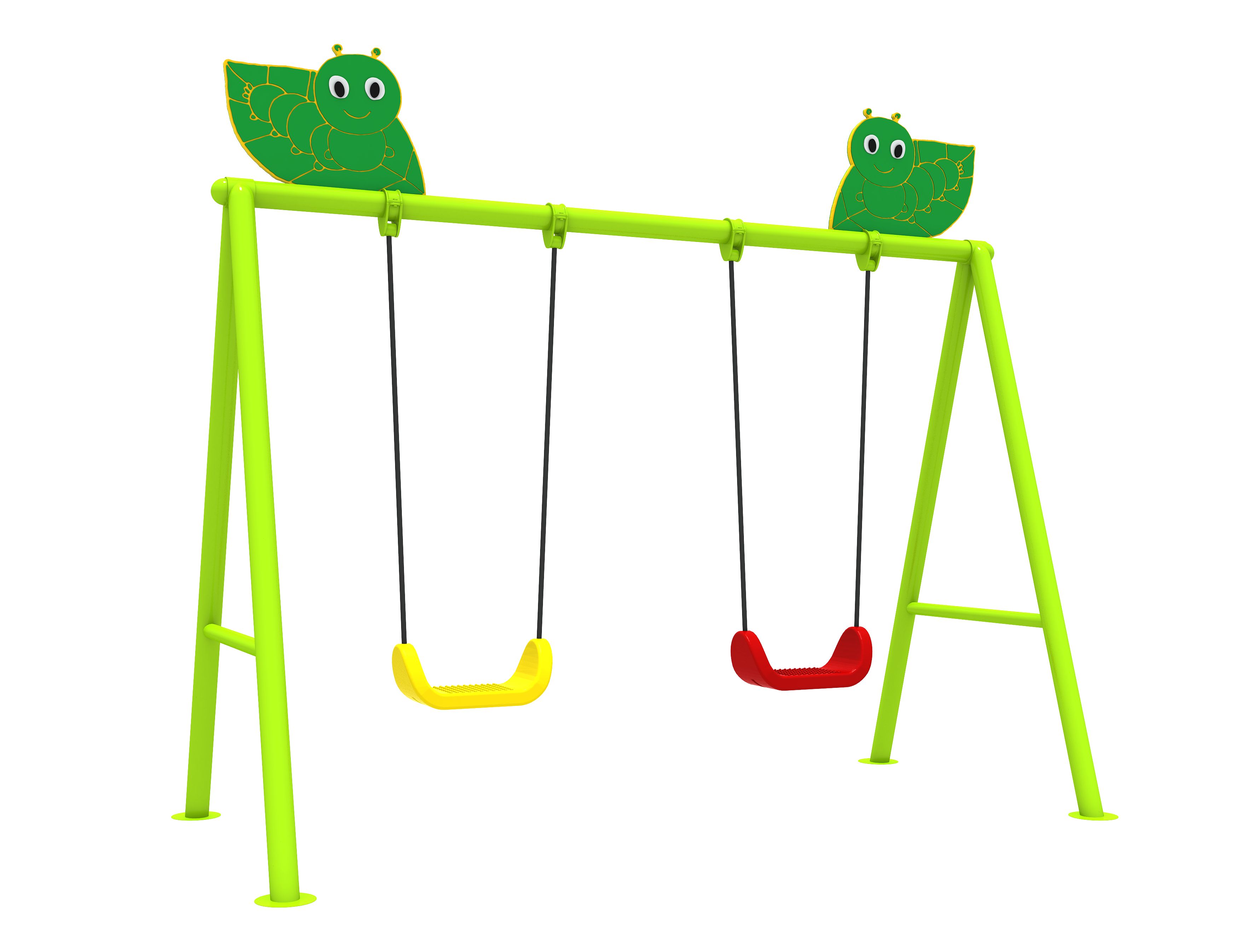 commercial swing sets
Categories:Inclusive playground equipment
Play Events
Commercial Playground parts and products available.commercial swing sets, commercial play equipment parts including commercial birds nest swing.
Desription
Frequently Asked Questions About Swing Sets
Who Sells Swing Sets?
There's no need to search for "kids' swing sets for sale near me" when you can find a premium swing set right here at toymakerinchina.com! Our Website features some of the best swing sets available, and our helpful staff would be happy to walk you through our inventory and even provide you with free quotes.
How Much Does a Metal Swing Set Cost?
Children's outdoor swing set prices can vary greatly based on the size and quality of the components and hardware. Small playsets for toddlers might only run you a couple hundred dollars, but industrial-grade ones that use metal commercial swing set parts can cost up to a few thousand.
What Is the Best Swing Set to Buy?
The best swing set to buy is the one that fits your needs. If you run a day-care center, a plastic playset swing set for toddlers might be the best choice, but if you're buying equipment for a public park, a heavy-duty swing set for adults might be a better choice. But no matter what you're looking for, we can help you buy a swing set that's perfect for your play area.
How Much Does it Cost to Have a Swing Set Installed?
Depending on the type and size of the swing set, commercial swing set installation can cost as little as a couple hundred dollars or upward of a thousand. When you shop with toymakerinchina.com, you'll have three different installation options, each with different costs. You can choose to install it yourself, have us send a supervisor to lend a hand, or let us send a full team to take care of the job for you! We'd be glad to give you a quote based on the level of service you want and the equipment you need installed.
How Deep Should a Swing Set Post Be?
To keep your swing set safe and fun, you should make sure the holes you dig for your swing set posts are at least three feet deep. This will ensure that your park swing set is secured in place.
How Do You Anchor a Metal Swing Set?
To anchor a commercial metal swing set, you can either secure the legs of your outside swing set in place with concrete or use ground anchors to tether the legs to the ground with chains.
How Do You Prepare the Ground for a Swing Set?
In order to prepare a space for a swing set, first, ensure that you have an open area with plenty of room for the swing set itself and adequate clearance around it. Then, you'll need to make sure the ground is level so that you have a stable swing set when installation is complete.
What Do You Put Under a Kids' Swing Set?
Some of the most commonly used materials underneath swing sets are rubber playground mulch, engineered wood fiber, or poured rubber flooring. Tumbles and falls are to be expected when playing on a swing set or slide, but providing a safe surface underneath can minimize injuries.
What Are the Different Types of Swings?
There are a lot of different types of swings to choose from, including metal swing sets with conventional belt seats, bucket-seat swings for toddlers, tire swings, and wheelchair swings. If you ever need to replace any of these swings, you'll be glad to know that we also carry high-quality replacement swings for swing set or playground upgrades. We make it easy to buy the swing set attachments you need for maximum fun.