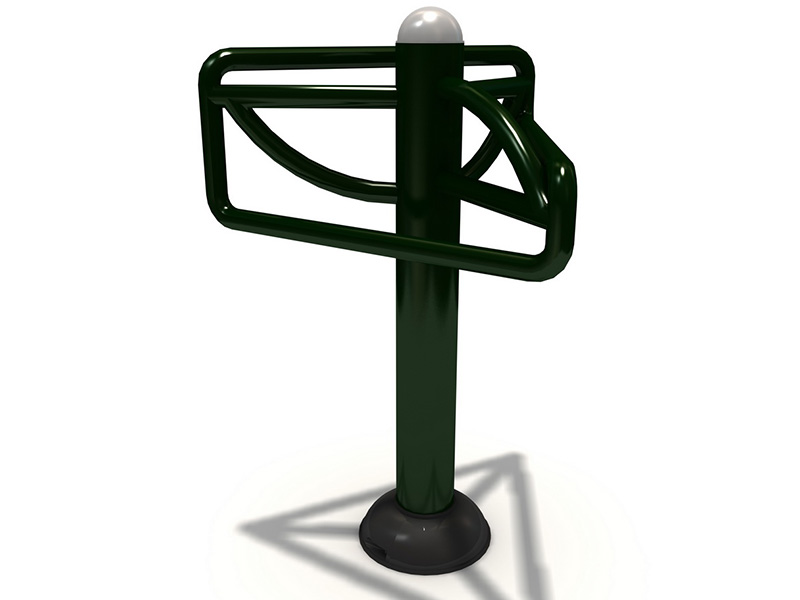 Most popular Multifunction Outdoor Fitness Equipment with good price for sale
Categories:Adult Fitness Packages
Play Events
Desription
  Place of Origin:

  Zhejiang, China (Mainland)

  Brand Name:

  

  Dream&garden

  Model Number:

  

  OUTDOOR FITNESS DG-18-19

  Measurements

  860x 860x 1200(mm)

  Material :

  Galvanized steel tubes, project plastic

  Age Range:

  Adults

  Apply to:

  Amusement park, kindergarten, pre-school, residential

  Packing:

  

  Cotton inside and pp film outside

  OEM:

  

  Acceptable

  

  ODM:

  

  Acceptable

  Design

  Free

  Color

  

  Customized
  Description of OUTDOOR FITNESS DG-18-19




  Type

  Galvanized Steel Fitness Equipment

  Dimension

  860x 860x 1200(mm) (L*W*H)

  Material

  Galvanized steel tubes(processed with carbon-dioxide arc welding, static spraying paint, high temperature solidity),project plastic.

  Color

  Green, Yellow, Red, Purple, Brown, Blue or Customized

  Exercise Part

  LEG STRETCHER

  Function

  Ligaments stretching leg muscles

  Improve joint flexibility and agility

  Lower limb joint range of motion of the obstacles to the role of a rehabilitation

  To stretch the ligament of legs and eliminate the tiredness of lower limbs and waist.

  

  Instruction

  put your leg on the bar according to your own figure and bend forward and press exercise.

  Player Age

  Young Adults

  Install Method

  1. Underground, if your place is ground or grass
2. Concrete, if you place is covered with concrete and the thickness is more than 10cm.

  Apply to

  Communities, residential park, uptown park, leisure place,

  activity center, garden, playground.

  Packing

  Cotton inside and pp film outside.

  Volume

  0.8 CBM

  Certificate

  ISO14001, ISO18000, ISO9001 certificate

  Use Period

  3 years for plastic parts, 3 years for metal parts and components

  Remark

  1.Please check the screws and other catchers regularly to assure the firm structure.

  2.Please make sure that all the kids play with adult supervision.

  3.Blunt objects and acid corrosive liquor are forbidden.