Kids Playground
Categories:Indoor playground
Play Events
That is no doubt that Jungle theme is one of the most welcome series for kids playground! Kids are curious, jungle theme cater to this desired
Desription
That is no doubt that Jungle theme is one of the most welcome series for kids playground! Kids are curious, jungle theme cater to this desired. This four level design have two section for younger and big kids. Both section have slide and tunnel, the different are on height, big kids need more exciting game so we arrange tube slide and net tunnel, all slides are more high. In toddler play area we also put some soft play equipment. Separate kids play area is necessary, it is good way to protect small kids form big one.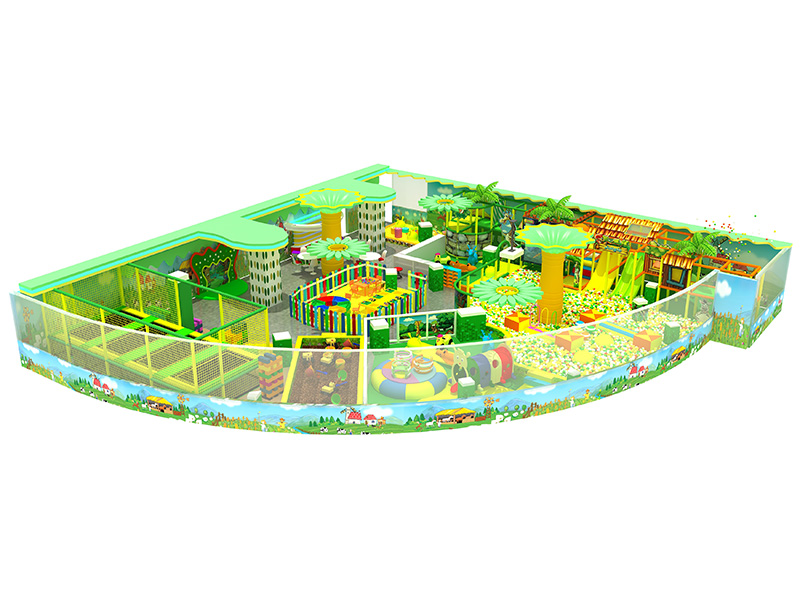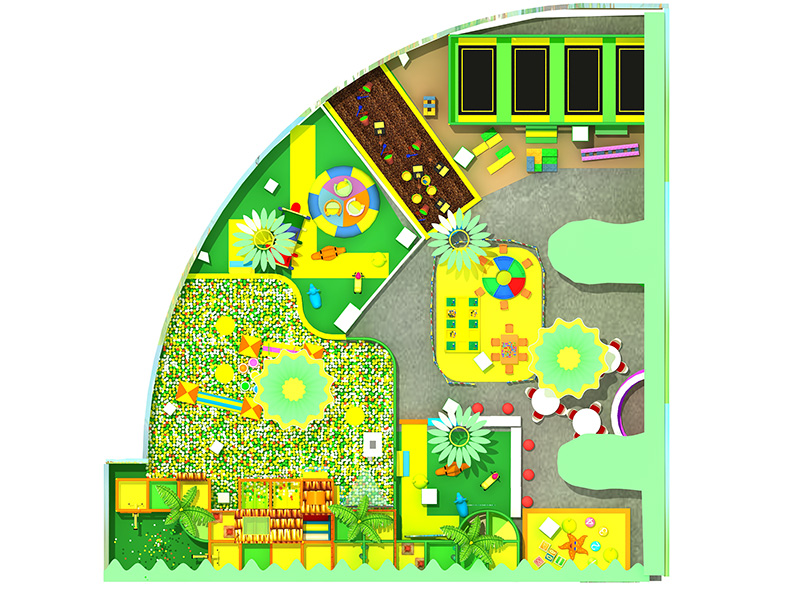 Good Phenomenon in Indoor Play Structures Is Created By All Children
A good phenomenon is very crucial at indoor play structures, it is a symbol of whether your indoor playground is good or not. Things that decide the phenomenon not only lies in the equipment, the service, the management, but also depends on children's spirit while playing inside. Therefore, it's is of great importance to put children's need in the first place and try your best to please them. It is also vital that try your best to avoid fights in indoor play center among children, because children's relationship is the main factor of a good phenomenon. In a word, a good phenomenon of indoor play structures requires the contribution of all children.
Firstly, children at young age are inclined to follow the behavior of older kids. Therefore, the behavior of the older kids should be paid closely attention to so that they wouldn't make a wrong example for the younger ones. On the other hand, good behavior of the older is worth learning and it is an important factor to educate kids to be courtesy, which does good to the whole indoor play structures. So what we need to do is to correct the wrong behaviors and encourage the good ones.

Furthermore, children should not only be active in playing and good at making friends, they should also learn to acquire the ability of respecting others. Parents or babysitters should always be around to remind them to be polite. Politeness is an indispensable virtue that will be with a person for the whole life and it is also the premise of getting yourself being respected. By the way, it also functions as a useful tool to eliminate fights in the indoor playground.
Finally, indoor play structures activities should be organized well and be in an interesting form. Good games are helpful to light up children's emotion and help to cultivate good relationship than boring and badly organized activities that bring nothing but low spirit and bad emotion. Good activities also functions as a useful attraction to bring happiness to the whole playground and make more and more kids to join the large family to have fun. I think this is the basis of the successful running of an indoor playground.
In conclusion, to create harmony indoor playground phenomenon is a hard project for both organizers and children, there is a long way to go to make it perfect. But I believe that nothing is impossible for a willing heart. As long as we try our best to know about kids, better play structures for kids will soon take shape.