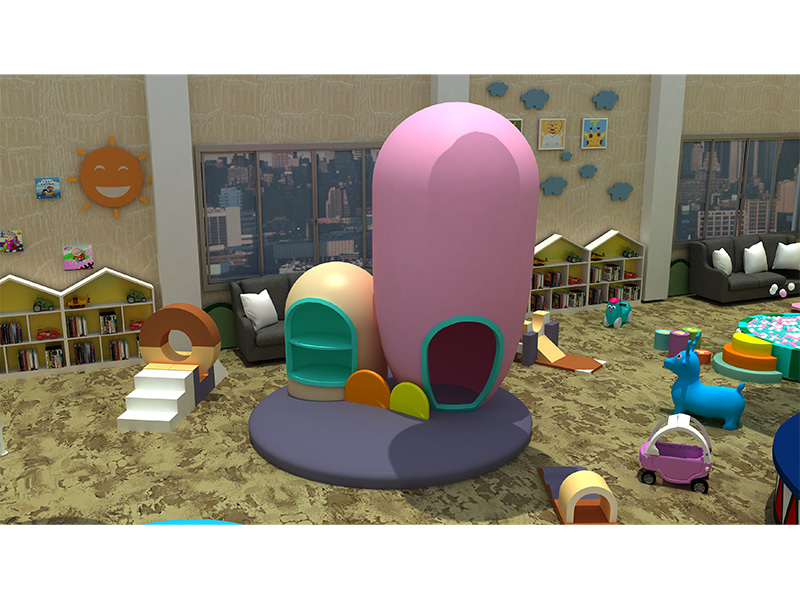 kid park near me
Categories:Indoor playground
Play Events
New residential indoor playground equipment for sale for kids you can buy from Beston Amusement. High quality and best reasonable prices. The residential indoor/outdoor playground equipment are the ultimate home entertainment for the youngsters in the family. They also can be used in the playground, shopping mall and amusement park. We offer custom service. If you are looking for new residential use indoor playground equipment for kids use. Contact us, we will give you the best advice.
Desription
Product decription
Create the perfect commercial playing space with this D&G kids playground package. Each setup can be customized to your precise size and requirement so that you have the perfect jungle gym or soft play area to meet the age of your customers.
Strong Materials
The underlying framework is made from galvanized pipes to provide long-lasting durability and to ensure strength to handle whatever children to write it. Wooden platforms add a reliable element for children to get up high, and the PVC protection is durable and easily cleanable for solid sanitization at the end of the day. High-quality foam creates a barrier between hard surfaces to maximize safety across the entire play structure.
Durable Results
No matter where this indoor playground equipment is placed, it's sure to be durable. The materials are anti-crack and anti-fade for brightness and safety across this customizable kids playground equipment, whether it's indoors or outdoors. UV resistance also prevents plastics from becoming brittle, ensuring structural integrity.
Improve Energy and Imagination
With a huge range of options, this commercial playground equipment setup can handle even the most active child. Designs can include trampolines as part of a commercial indoor playground equipment setup and the safety equipment required to operate them, and a huge range of other structures can be built to your precise designs. All of this combines to ensure children can have fun exploring and keep them entertained while stimulating their creative side.
Assembly Made Simple
Once the design is shipped, you get professional CAD instructions for assembly, letting your team build it rapidly. Alternatively, engineer assistance can be provided to give you a head start on setup. And a two-year warranty ensures peace of mind.
No matter how big or small your space is, or whether it's indoors or outdoors, this D&G kids playground package delivers high-quality results at a price you can afford.