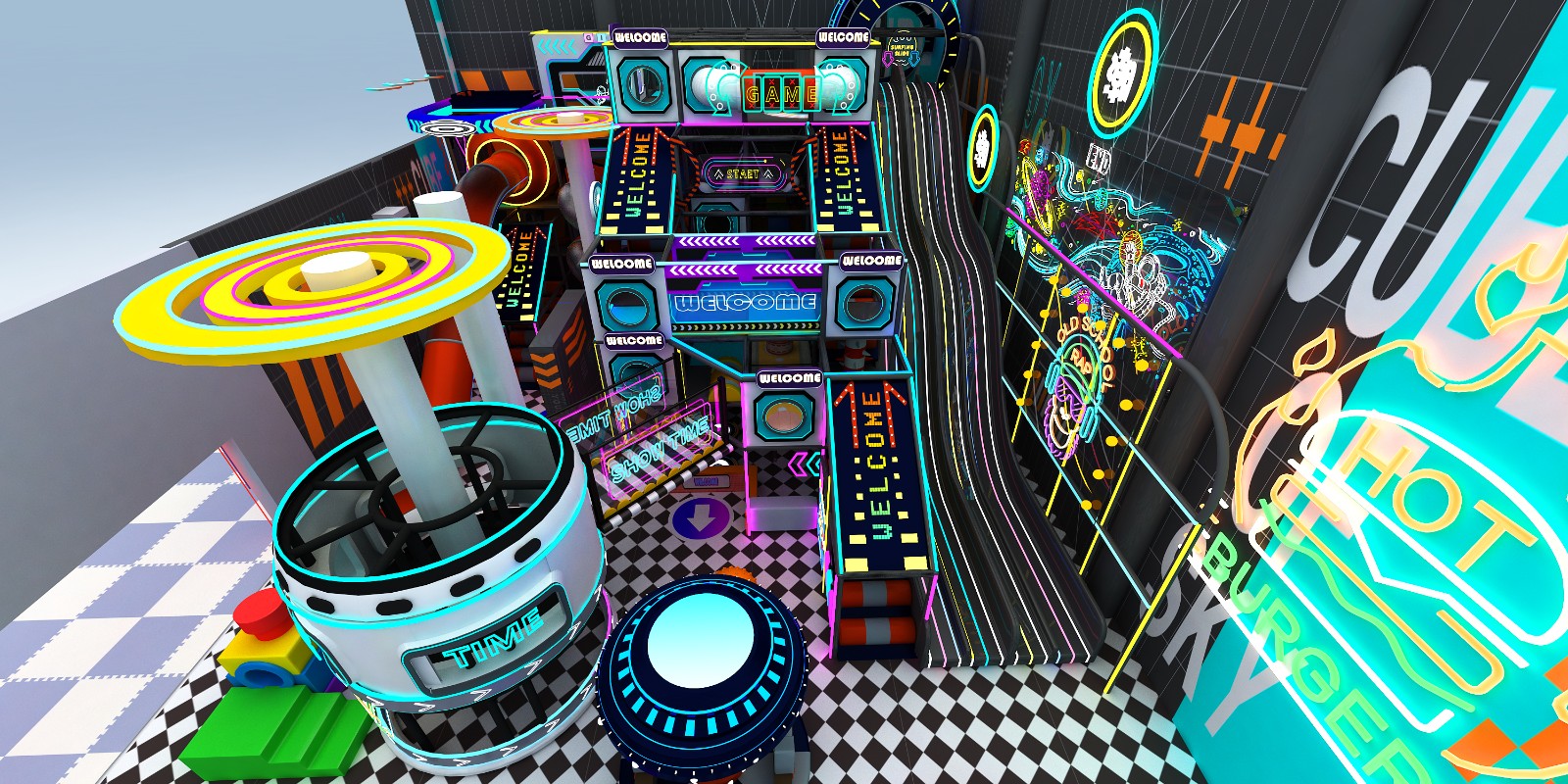 Starting an indoor playground business requires careful planning and execution. For a 1000 square meter space, you will need to consider several critical steps to ensure a smooth start. Here is a more detailed plan tailored for your situation:
1. Market Research and Conceptualization
Demographic Analysis: Determine the demographics of the area to ensure there is a sufficient population of families with children.

Competitor Analysis: Assess local competition to identify what they offer and at what price points.
Concept Development: Based on your research, develop a concept that will differentiate your playground. This could include specific themes (jungle, ocean, space, etc.), innovative equipment, or additional services (e.g., classes or workshops).
2. Business Planning
Financial Planning: Calculate the total investment needed for leasing, construction, equipment, staff, marketing, and other startup costs. Develop a comprehensive financial model with projections for at least the first 3-5 years.
Operational Planning: Decide on your business hours, staffing needs, and operational procedures.
Safety Planning: Consult with a safety expert to plan for childproofing, emergency procedures, and compliance with local health and safety codes.
3. Location and Lease Negotiation
Lease Negotiation: Work with a real estate agent to find an appropriately zoned location. Negotiate a lease that fits your budget and includes clauses favorable to a startup (e.g., rent abatement, exit clauses).
Space Design: Hire an architect or interior designer specializing in children's spaces to maximize play areas, ensure safe traffic flow, and include necessary facilities like bathrooms and a snack bar.
4. Licensing and Legalities
Permits and Insurance: Obtain the necessary permits and insurance policies. You'll need general liability insurance, property insurance, and possibly additional coverage depending on your location and services.
Legal Structure: Decide on your business structure (e.g., LLC, corporation) and register your business. Consider hiring an attorney to assist with this process.
5. Playground Design and Equipment Purchase
Equipment Procurement: Select and purchase equipment. Consider factors like age-appropriateness, safety records, and the potential for interactive play.
Playground Installation: Have the equipment professionally installed, ensuring that all safety standards are met or exceeded.
6. Staffing and Training
Hiring Staff: Hire staff with experience in childcare and customer service. Ensure a rigorous background check and vetting process.
Training Programs: Develop training programs focusing on safety, customer service, and emergency response.
7. Marketing and Branding
Brand Development: Create a strong brand identity (name, logo, color scheme) that resonates with children and parents.
Marketing Strategy: Implement a marketing strategy that includes a mix of online and offline marketing. Build a professional website, utilize social media, and consider direct mail and partnerships with local schools and pediatricians.
Soft Opening: Plan a soft opening to test your operations and gather feedback.
8. Grand Opening
Launch Event: Organize a grand opening event with promotions to attract a large crowd. Consider a discount or a special performance to generate interest.
Community Engagement: Get involved with the community to create lasting relationships with local families.
9. Ongoing Operations and Management
Customer Feedback: Regularly collect customer feedback to improve the experience.
Maintenance Schedule: Implement a strict maintenance schedule to keep the equipment and facility in top condition.
Financial Management: Keep careful track of your finances, regularly reviewing your business's financial health and adjusting your strategy as necessary.
10. Growth and Expansion
Assessment: After the first year, assess the business performance against your initial business plan.
Expansion Plans: Consider expanding services to include birthday parties, private events, or additional play areas.
Starting an indoor playground business is complex and requires attention to detail in every step. Always ensure you're delivering a safe, fun, and engaging experience for children while also providing peace of mind and comfort to the parents. With careful planning and execution, you can create a successful and profitable indoor playground.