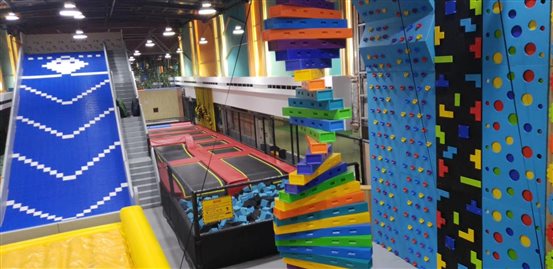 The capital of Chinese educational toys is located in Qiaoxia Town, Yongjia County, Zhejiang Province. Specializing in the production of educational toys! The main production of naughty castles, amusement equipment, educational toys and other educational toys and educational toy accessories, is a very complete Chinese educational toy capital.
  Become a toy product Taobao village: Wenzhou Yongjia Qiaoxia Town, won the title of "China Educational Toy Capital".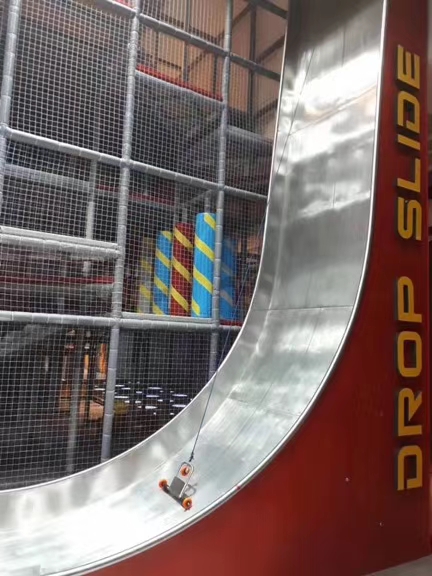 Basic situation edit
  Since 2008, led by some entrepreneurial youths, Yongjia County, relying on the industrial resources of "China's Educational Toy Capital" in Qiaoxia Town, seized the opportunity of the leap-forward development of the network economy, through government guidance, standardized management, and group development.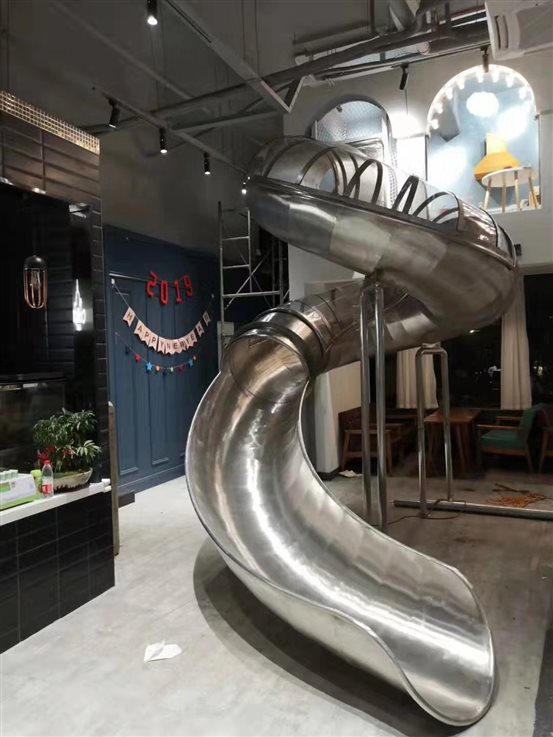 A series of measures to guide villagers to carry out rural e-commerce. Up to now, there are more than 150 households in Taobao who have set up shops to sell educational toys, accounting for more than 65% of the village's households, and operating more than 600 online stores. In 2014, the village's e-commerce turnover reached 150 million yuan, a year-on-year increase of 20 %, the average income of villagers is more than 150,000 yuan. At the same time, led by Xi'ao Village, 6 villages including Xiaxie Village, Mei'ao Village, Fang'ao Village and Shangcun Village in Qiaoxia Town, as well as Qianshi Village in Huangtian Street and Zhu'ao Village in Jiangbei Street were successfully selected as "2014 China Taobao Village" "List", Qiaoxia Town became the city's first "Taobao Town" (19 nationwide and 6 in the province), and Yongjia County also became the county with the largest number of "Taobao Villages" in the province.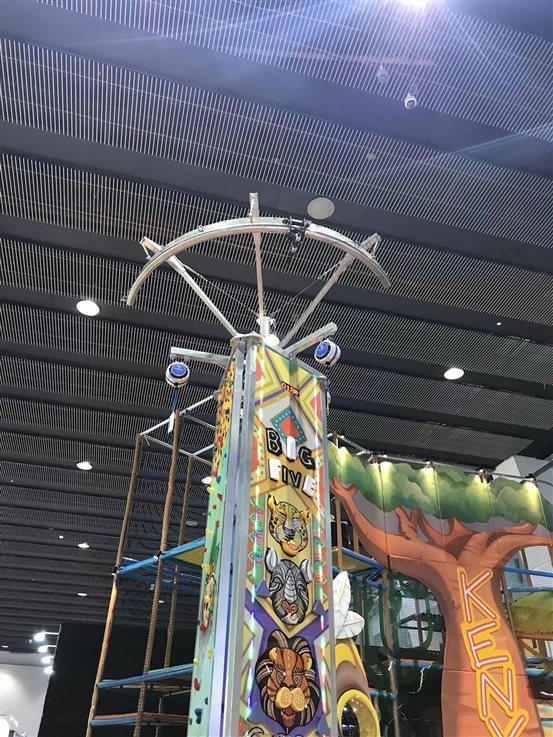 Let's take a look at what products are produced by the major companies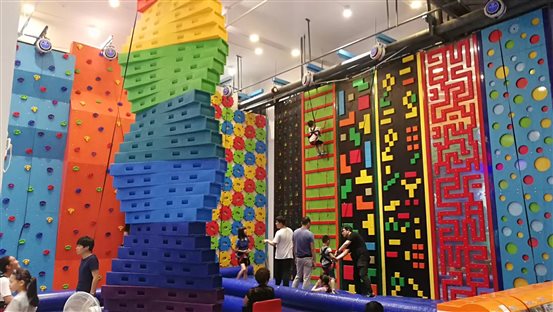 Founded in 2011, Liben Play has extensive industry experience in design, manufacture and installation of indoor trampoline park, outdoor playground equipment, indoor playground equipment, outdoor fitness equipment, and related leisure products.
  In 2009,Mr Huang started Lefunland because he wanted to provide high quality playgrounds for his 2 cute baby.With nearly 10years development,Lefunland becomes a popular brand for middle-high playground equipment.It has certificates of EN1176,ASTM,IBC etc.Lefunland was also selected to be the main composer for "Chinese Playground Equipment Standard".
  China's leading indoor playground manufacturer, Funlandia provides turn-key indoor play solutions to global customers. We cover the entire process from detailed designing, production to installation, providing high quality and affordable indoor playgrounds.
  https://www.playground.com.cn/
  MICH PLAYGROUND the professional manufacturer establish in 2009, the company located in Gangtou Industrial Zone, Qingtian,Lishui, Zhejiang,China, own the factory 15000 square meter and workers over 100 members.
  Established in 1995, Kaiqi is a full industry chain group company that supply the non-power playground equipment early in China, and has the production base in Shanghai and Wenzhou. Kaiqi supply a full range of service for playground equipment from production, research and develop, plan and design, sales, to installation and operation management.
  Established in 2005, Zhejiang Feiyou Kangti Facilities Co., Ltd is a modern company which features production, sales and R&D. We are specialized in manufacturing all kinds of playgrounds and entertainment equipments with various sizes.
  https://www.toymakerinchina.com/
  China's leading indoor playground manufacturer, Dream&garden provides turn-key indoor play solutions to global customers. We cover the entire process from detailed designing, production to installation, providing high quality and affordable indoor playgrounds.
  Established in 1992,Qitele Group Co .,Ltd is devoted to develop, produce and sale the products including big, small and medium sized outdoor playground equipment, Sports training equipment, professional teaching equipment, Comprehensive toys. Our products are applied to kindergartens, schools, amusement parks and communities. There are 6 subsidiaries and more than 200 technical service organizations and sales branches.
  Founded in 1993, Yonglang Group Co., Ltd. is located in Qiaoxia Town, Wenzhou, China. It was originally Zhejiang Langchao Toys Co., Ltd. It was the first well-known enterprise specializing in the production of China's children's play equipment and preschool education industry. It is a certified enterprise of power children's amusement equipment, and the vice chairman unit of China Toys and Baby Products Association.
  HUAXIA AMUSEMENT CO.,LTD was founded in 2000 with capital 8.40 million US Dollar, We are joint venture specializing in manufacture, sales and service of playground equipment, indoor soft play, swing,seesaw, spring rider, climbing and fitness equipment. We had been exporting playground business more than 7 years,got professional experience to help you with installation ,clear customs and shipment.
  https://www.angelplayground.com/
  Angel playground are combined Enterprise of development production and sales. There are modern production factory and office building more than 20,000 square meters. Now our production range are cover 24 series, Thousands attractive design! During these years, we makes the reach and invention bravely and improves the productions technology.
  Cheer Amusement is one of the largest manufacturers in the world who specializes in the designs, manufactures and installationsof high quality and affordable indoor playground equipment designed for commercial applications. We have installed and supervised intallations over 1,000 successful projects all over the world and have earned great popularity in the playground equipments industry. Also, we've been cooperating with numerous famous soft play companies in North America & Europe. In order for satisfication, we always meet the high standards and requirements on the qualities and services of those companies.
  https://www.dreamlandplayground.com/
  Dreamland Playground was started to improve the quality and well being of play in the industry today. Dreamland Playground specializes in the designing, manufacturing and installing of playground equipment. As a manufacturer, Dreamland Playground knows what works and how to design an indoor park for optimum operational efficiency and profits.
  Zhejiang Huadong Entertainment Equipment Co.,Ltd, located in Jilongyu industrial zone of Yongjia in Zhejiang Province, is in favorable geographical situation where facing provincial road "S49" and only 800 meters far away from the Exit "Mei'Ao" of High way. It has been working on building up a reputable enterprise which manufacture high grade playground equipment for domestic market and abroad.
  https://www.cowboysoftplay.com/
  Cowboy was established in 2003 in Guangzhou,china. As a professional manufacturer in indoor playground industry, Cowboy has been specialized in the design,production,marketing and installation of kids' playground.After fast development in the past 15 years, nowadays we own build overseas subsidiaries around the world to better serve our clients.
  https://www.familyofchildhood.com/
  Guangdong Family of Childhood Industrial Co., Ltd., founded in 1988 and located in Qingyuan, a city near Guangzhou ,is not only an integrated amusement equipment enterprise in the aspects of product creation, design, manufacture,but also the main manufacturer and supplier of nursery educational accessories.