Starry Night Tomorrowland: An Epic Adventure Awaits in Our LED-lit, Feature-Packed Indoor Playground
Categories:Indoor playground
Play Events
Step into our Starry Night Tomorrowland Indoor Playground, a destination where imagination meets reality, and the joy of play is discovered in every corner. Embark on a cosmic journey with us as we offer a sprawling expanse of games and activities, all under a captivating LED-lit starry night theme.
Desription
Our unique indoor playground includes an Interactive Projection Game section where technology and play unite, transporting children to various digital landscapes for a new dimension of fun. Experience the thrill of our Bounce Trampoline, a timeless classic and firm favorite amongst our energetic guests.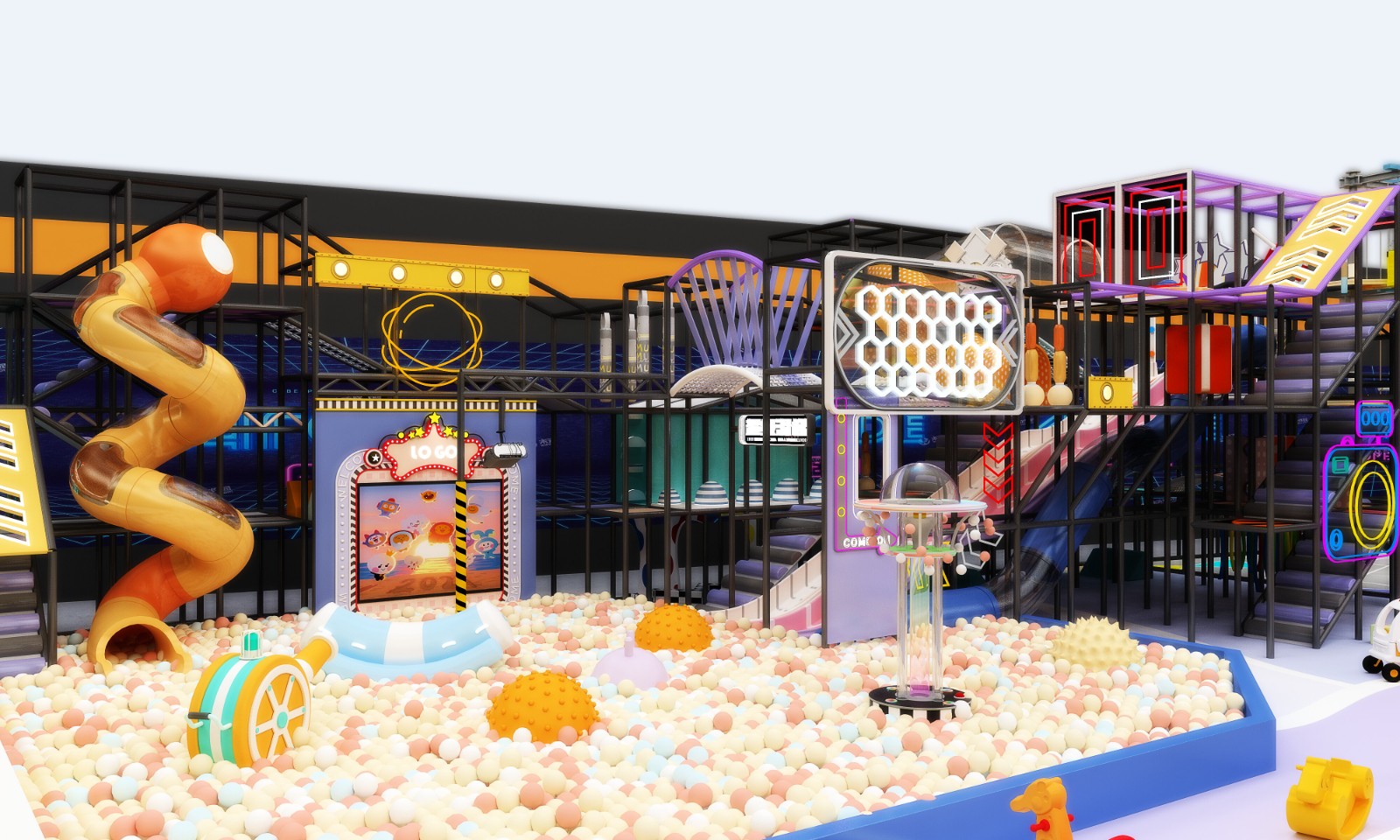 Prepare for a deep dive into our Ball Pit or conquer the intriguing twists and turns of our Children's Maze. Add a rush of adrenaline with our Ninja Course, designed to challenge agility and dexterity in an exciting obstacle run.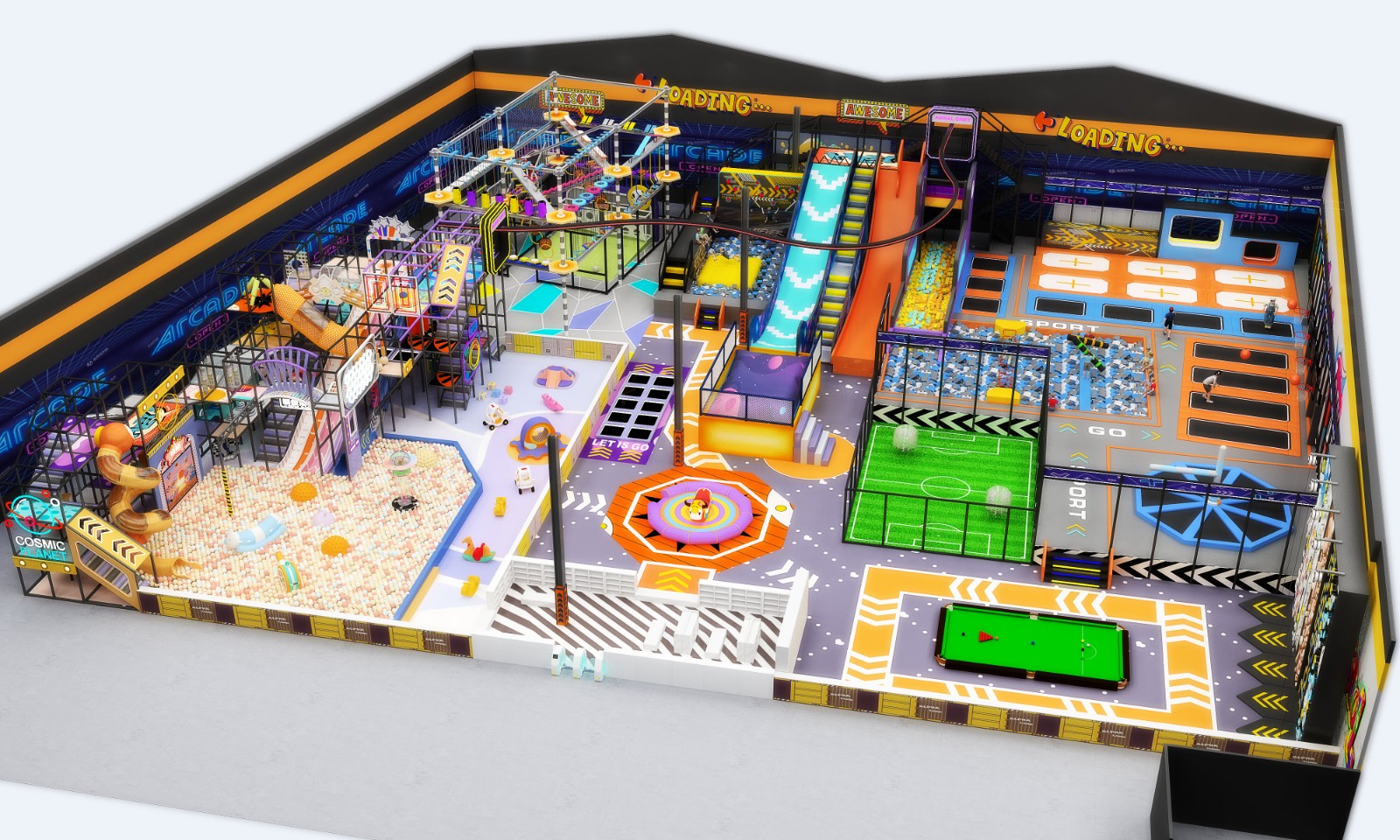 For our little thrill-seekers, the Donut Slide offers a whirlwind of fun, and our Foam Pit provides a soft landing spot for those daring leaps and flips. Budding footballers can engage in friendly matches and hone their skills in our dedicated Football Area.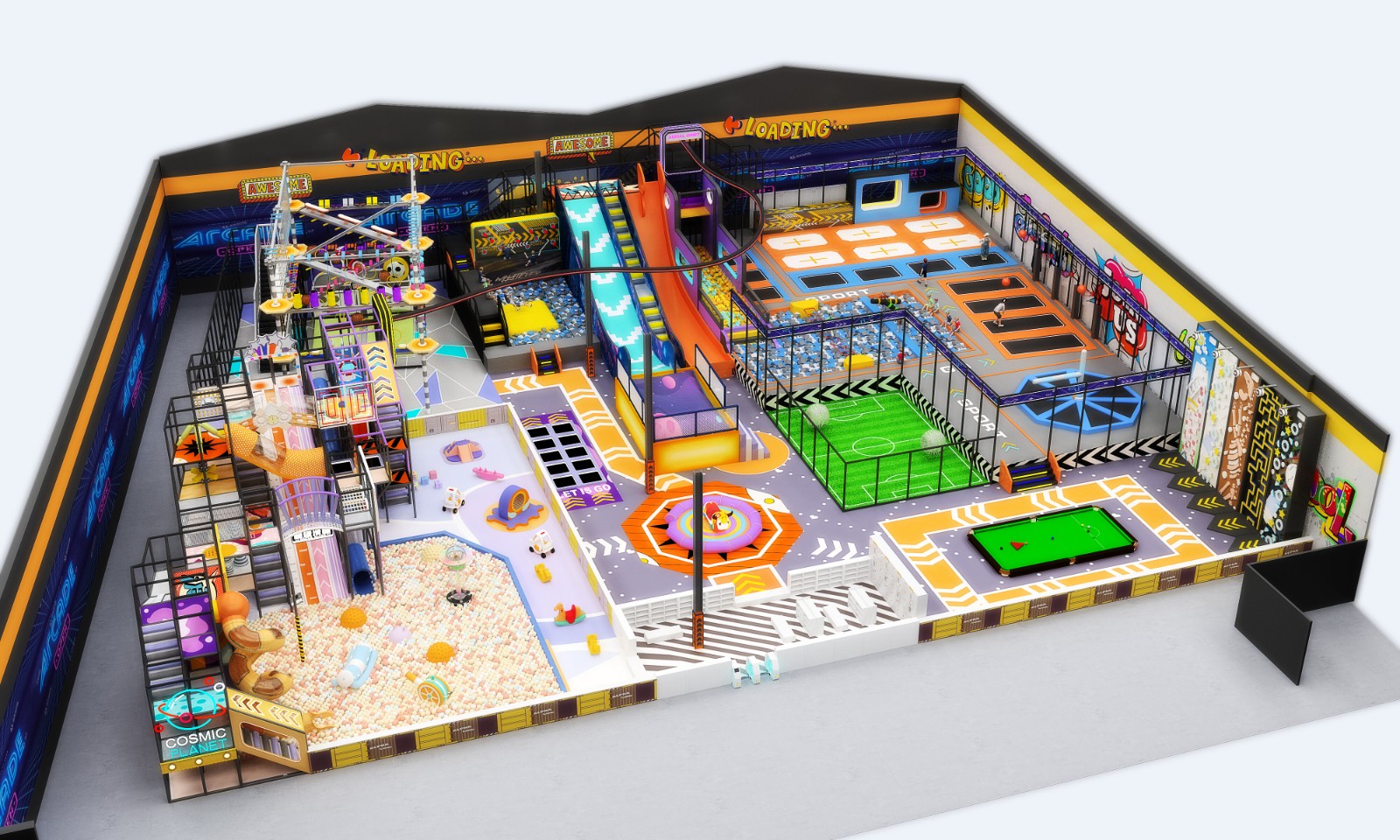 Special occasions have their stage in our playground, too, with a dedicated Birthday Party Stage for unforgettable celebrations. Meanwhile, parents can enjoy a well-deserved break in our specifically designed Rest Area, maintaining a watchful eye on their children without missing out on relaxation.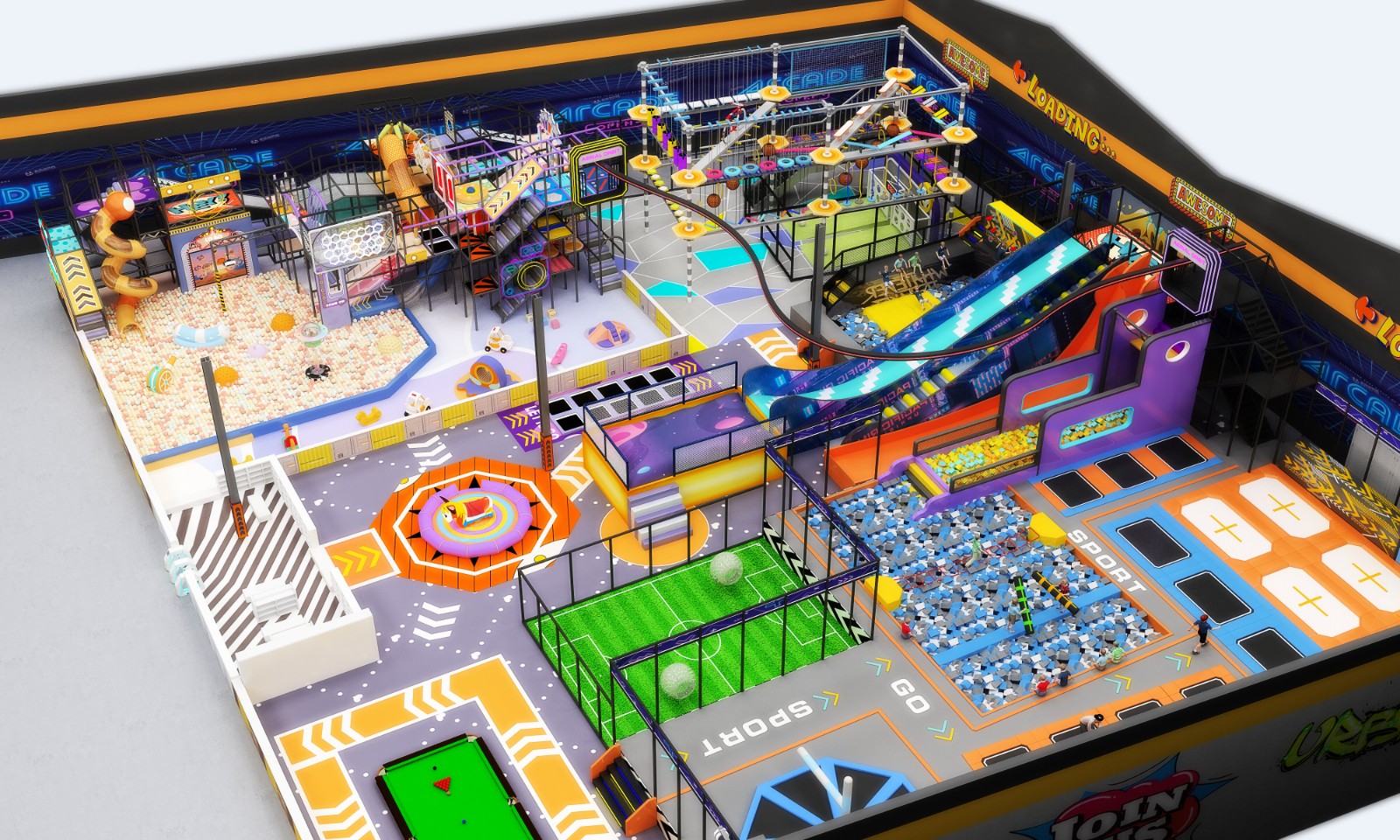 And, as you step into our play center, be greeted by an array of classic Arcade Games. From the strategic Claw Machine, engaging Air Hockey, competitive Basketball Machine, to the fast-paced Electronic Racing Games - there's something to cater to everyone's taste.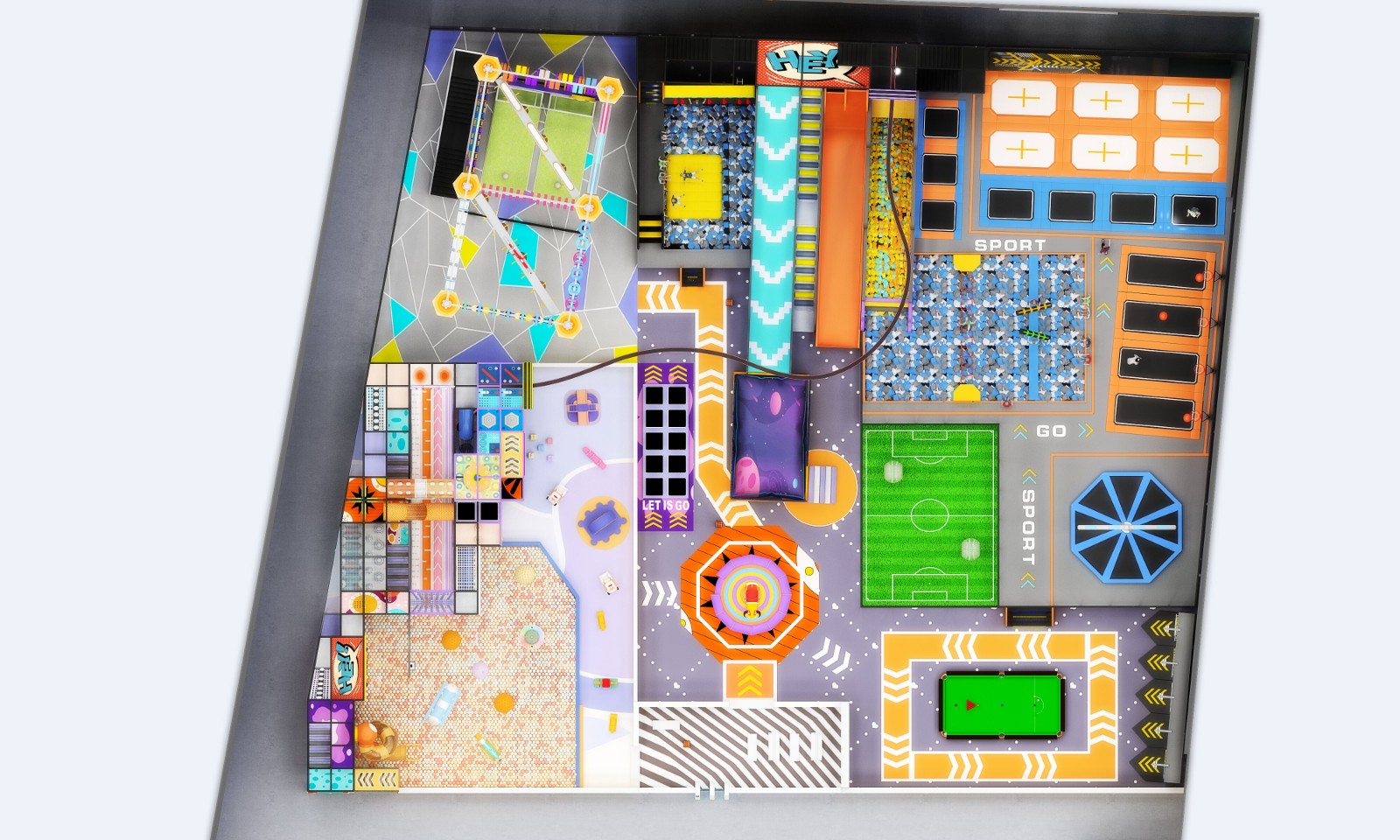 Safety is woven into every element of our playground, ensuring a secure environment that allows children to explore, play, and learn. From active play to learning through interaction, the Starry Night Tomorrowland Indoor Playground truly offers an immersive, entertaining, and memorable experience for the entire family. Whether it's a day out, a children's party, or just some quality family time, this is the perfect place to create those priceless memories.