The slide was invented by Charles Wicksteed (in the centre of this picture) who at first made them for his park but then went on to sell them around the world. He also invented other playground equipment.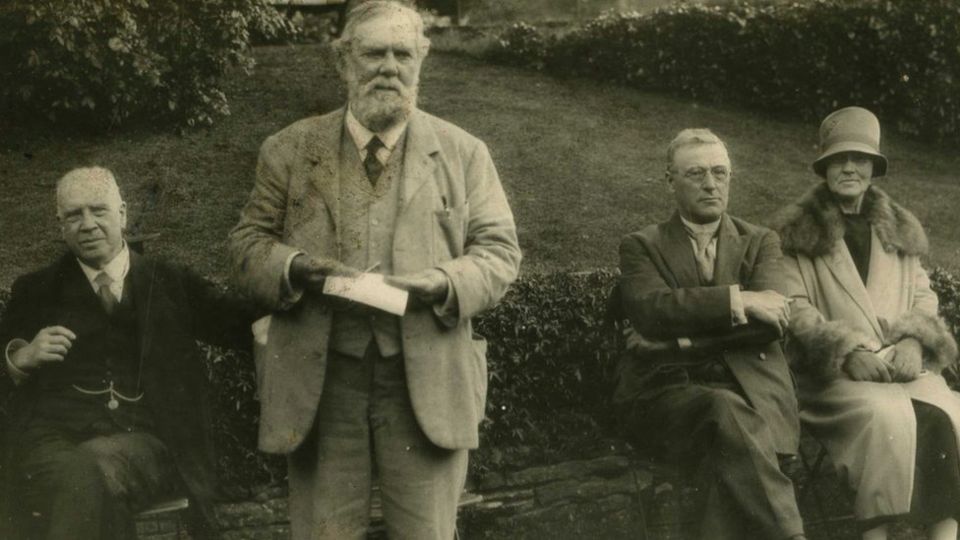 The play equipment was built in 1922 in Wicksteed Park in Kettering, Northamptonshire – the first park of its kind in the UK.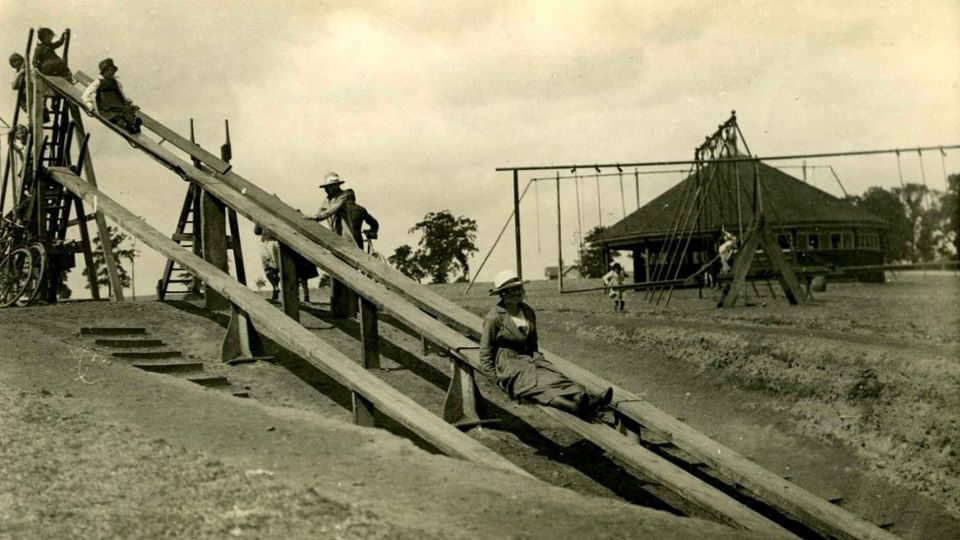 In the early days, there were separate slides for girls and for boys, though some boys seem to have sneaked on to these ones. The separation eventually stopped and the slides could be used by everyone.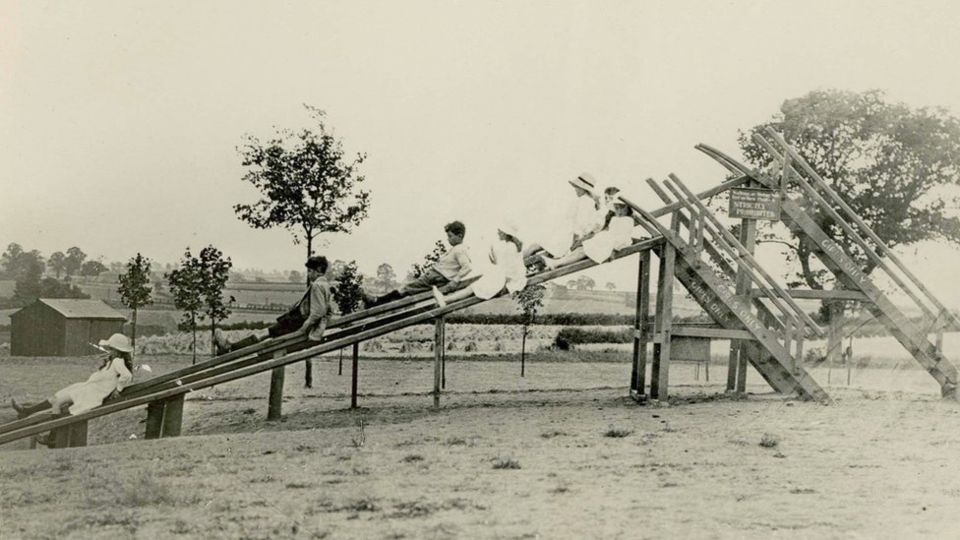 And lots gathered around this maypole.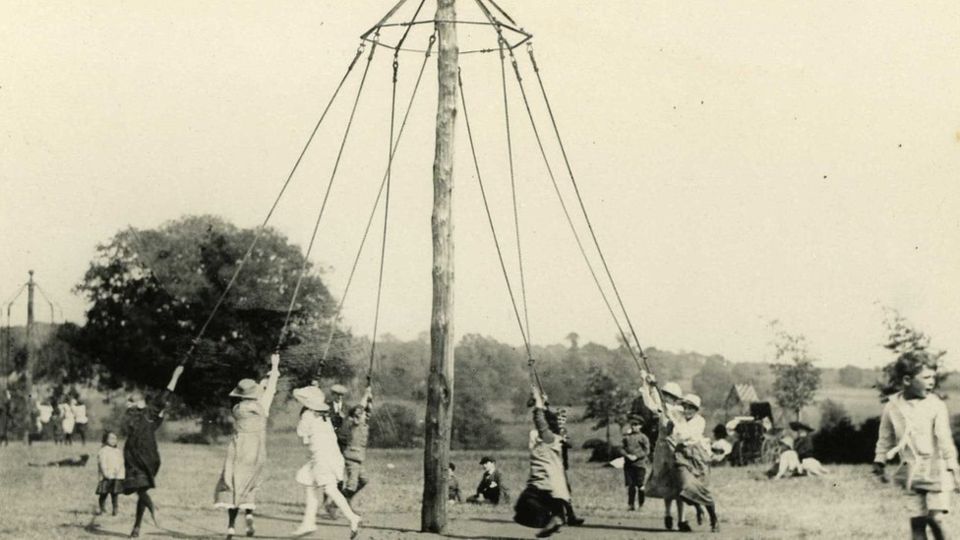 It wasn't just the slide that was popular - here are children in the 1920s playing on a plank swing.
Historians have discovered photos of what's thought to be the world's first children's slide. It was built 90 years ago from planks of wood and it became very popular!