Top trends for outdoor playgrounds in 2022

Anyone desperate to get screen-obsessed kids outside can rejoice. The latest outdoor play equipment integrates technology and physical activity to create an exhilarating playground experience with lights, sounds, sequences, games and activities. For example, Electronic Interactive Play uses multi-sensory equipment that's just like a huge outdoor computer game. They test reflexes, speed, coordination – and encourage social interaction as well as fine and gross motor skills. Learn more about Playground Centre's e-wall.

The 'destination outdoor playground'
Combine adventure, variety, 'out of the box' design and a social atmosphere: and you have a destination playground. Often themed and usually embracing all ages and abilities, destination playgrounds draw local community and tourists alike. Here in China, our client has a Playgrounds of the Future plan, with the goal of developing 230 destination playgrounds before 2029. With seven already completed, the city is fast earning them the reputation of having the best playgrounds in the country!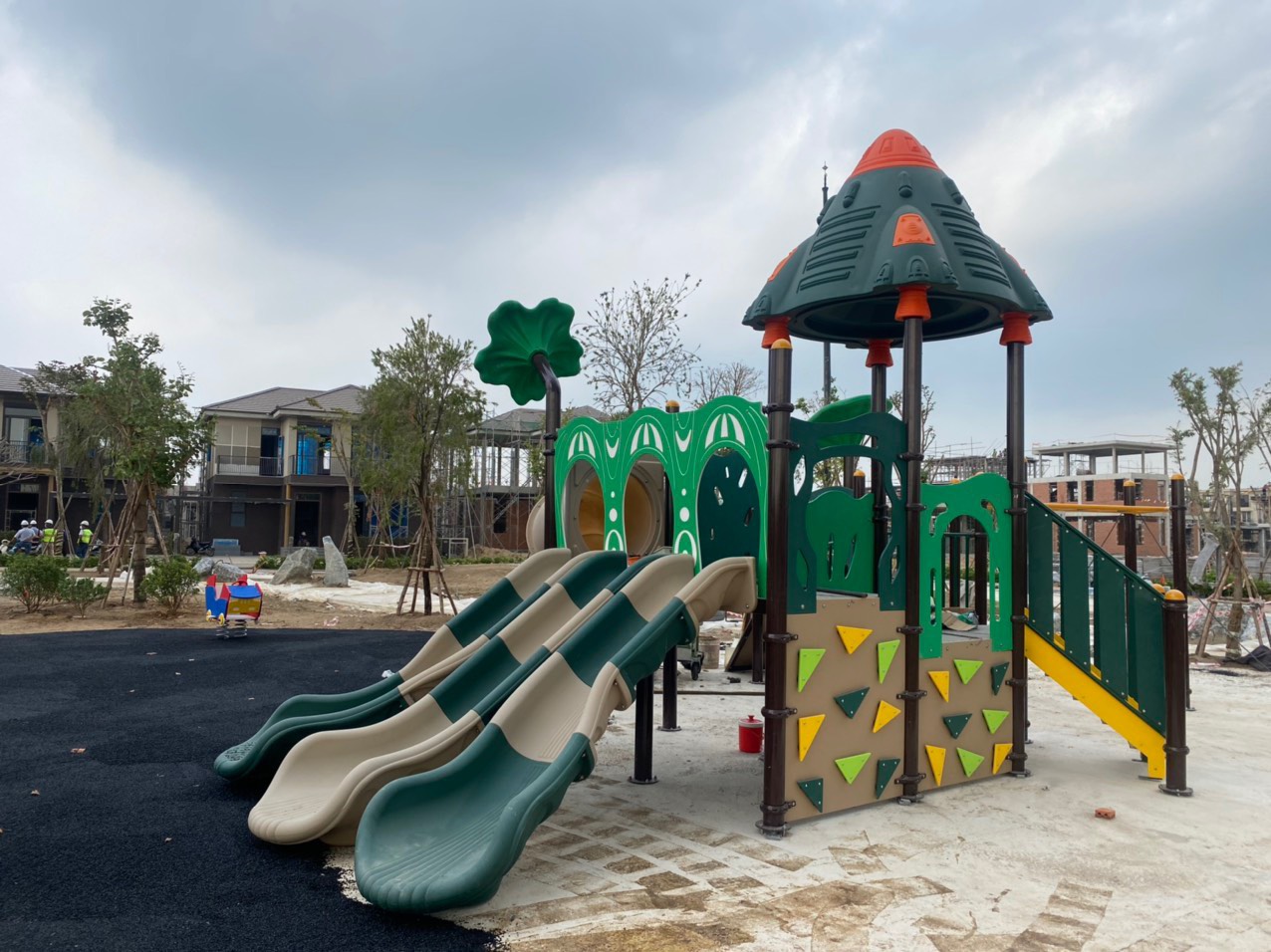 Play for all
Smart communities are creating spaces for all ages and abilities to come together for healthy, active recreation. It might be adding fitness equipment or exercise stations – or including swings, zip lines, climbing nets and slides that can accommodate or be adjusted for adult bodies. To really help the generations see 'eye to eye', the Expressions Swing Seat features two connected seats so an adult and under-five can swing facing each other!
No longer an afterthought, inclusive play equipment is also becoming more innovative and engaging, with everything from electronic play panels to motorised carousels and trampolines for wheelchairs.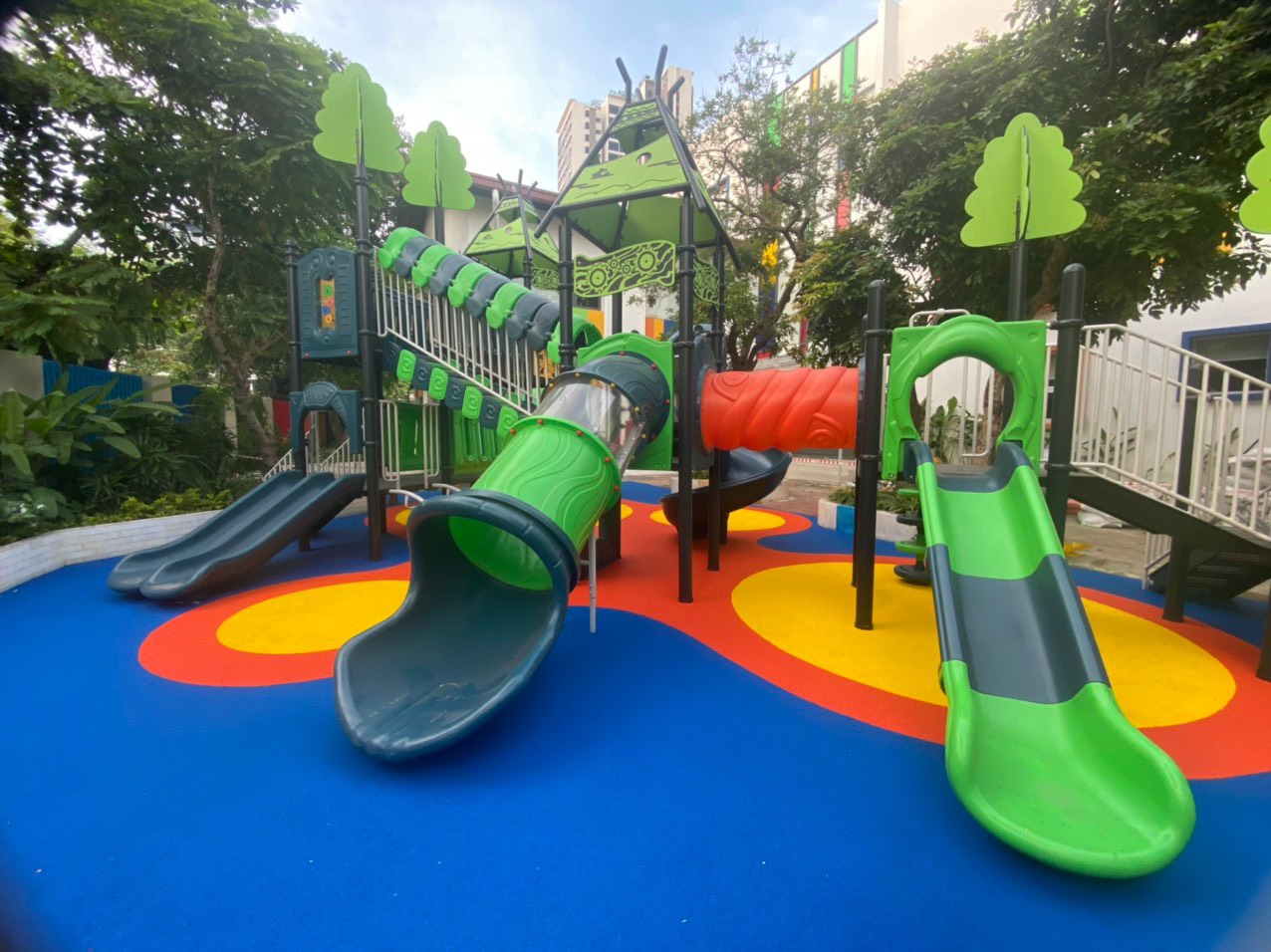 Making sense
Activities that stimulate a child's senses, or sensory play, is crucial to cognitive development and creativity. And it's more sophisticated than ever – with intriguing tactile experiences, outdoor musical instruments, water features, play panels, spring and rotating equipment … and even interactive bridges with bells!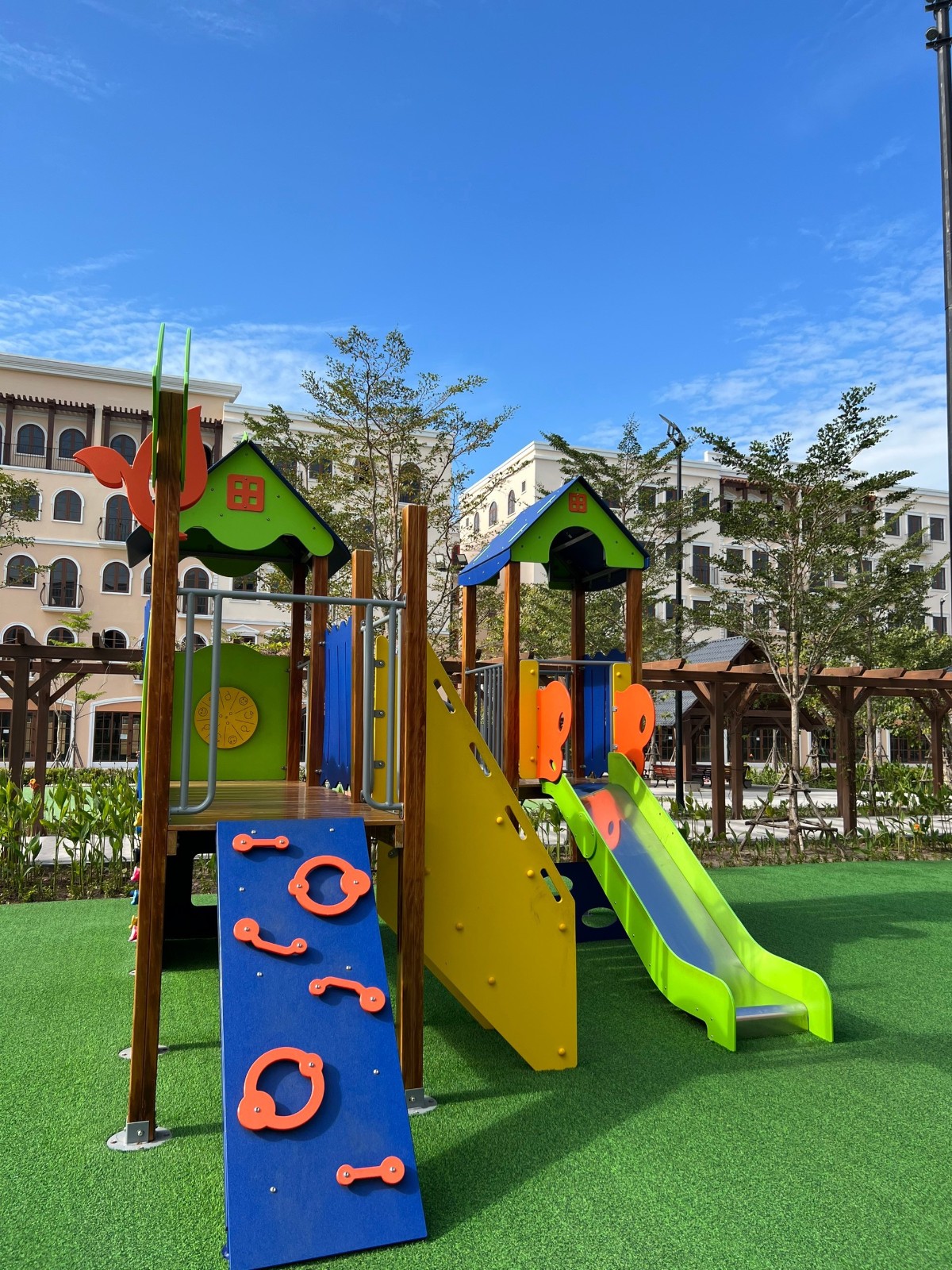 Adventure
Research shows that challenge and risk are important for children, helping them learn to navigate the world confidently, independently and safely. Kids don't want to be wrapped in cotton wool – and, increasingly, adults understand why they shouldn't be. For us, that means introducing age-appropriate adventure – like flying foxes, wobbly bridges, giant slides and sky-high climbing nests – with strict safety standards built in.