Indoor Playground: A Fun Investment
Indoor playgrounds are rapidly gaining popularity as a lucrative business model, providing a safe and engaging environment for kids to play and learn. Not only do they offer an entertaining escape for children, but they also present an attractive investment opportunity for business-savvy individuals.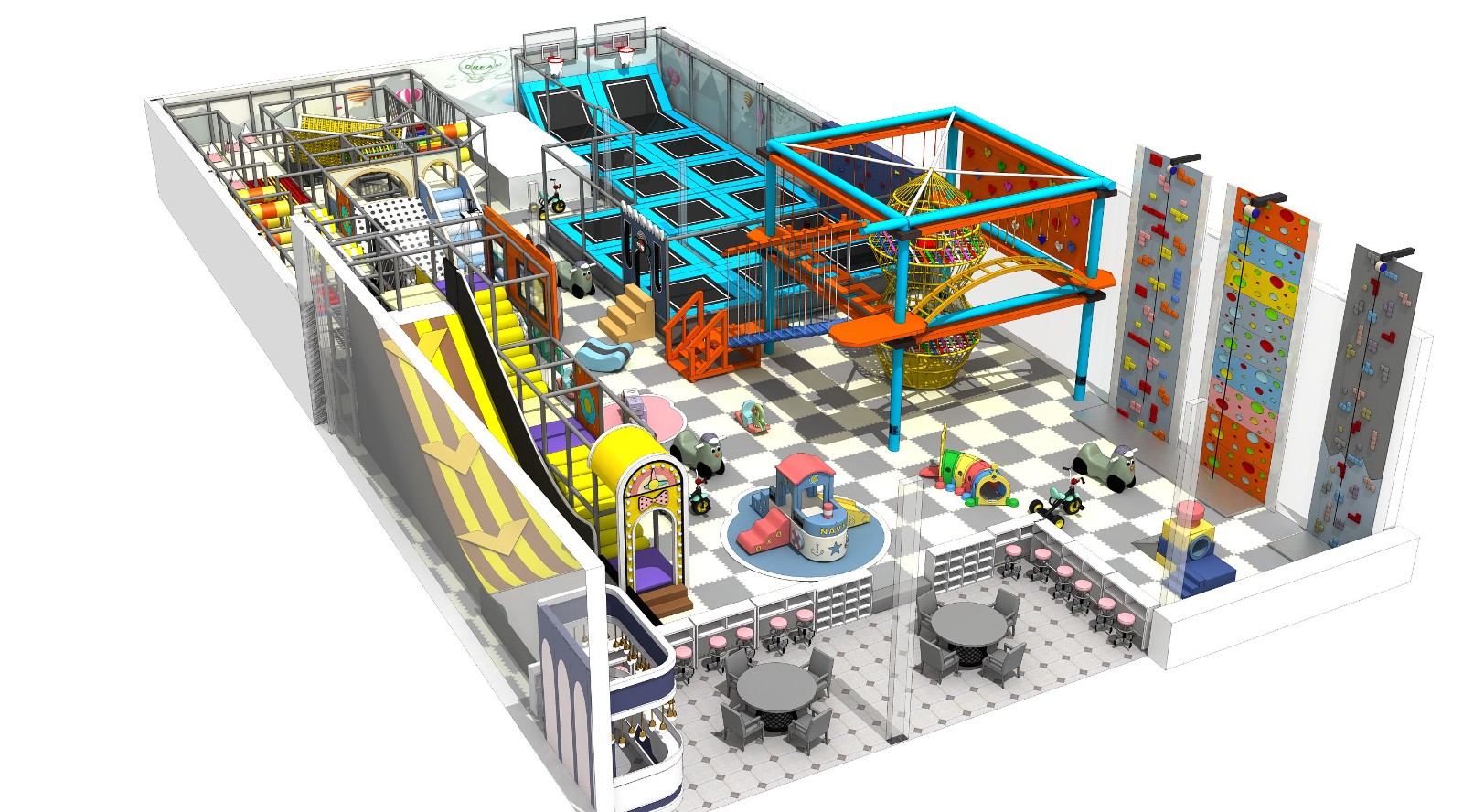 Cost Estimations for Your Playground
Base Cost:
Approximate Cost: $120 per square meter.

This pricing encompasses the essentials: an indoor children's playground, a trampoline section, and a thrilling ninja adventure zone.
Ceiling Height Adjustments:
For every 1.4 meters beyond the standard 2.8 meters ceiling height, an additional $60 is factored into the cost. The unique design adjustments for higher ceilings ensure that children have a spacious and comfortable environment to play in.
Add-Ons and Special Features:
For those looking to elevate the gaming experience, a cutting-edge 3D VR game can be integrated, priced between $5000 to $8000. This immersive experience is sure to draw tech-savvy kids and offer an edge in the competitive market.
Tailored to Your Vision
Keep in mind that while we offer a rough cost estimate, the final price can vary depending on the intricate design details, the choice of materials, and any additional features you'd like to incorporate. Each playground is a bespoke space, crafted uniquely to your vision and the needs of your future little visitors.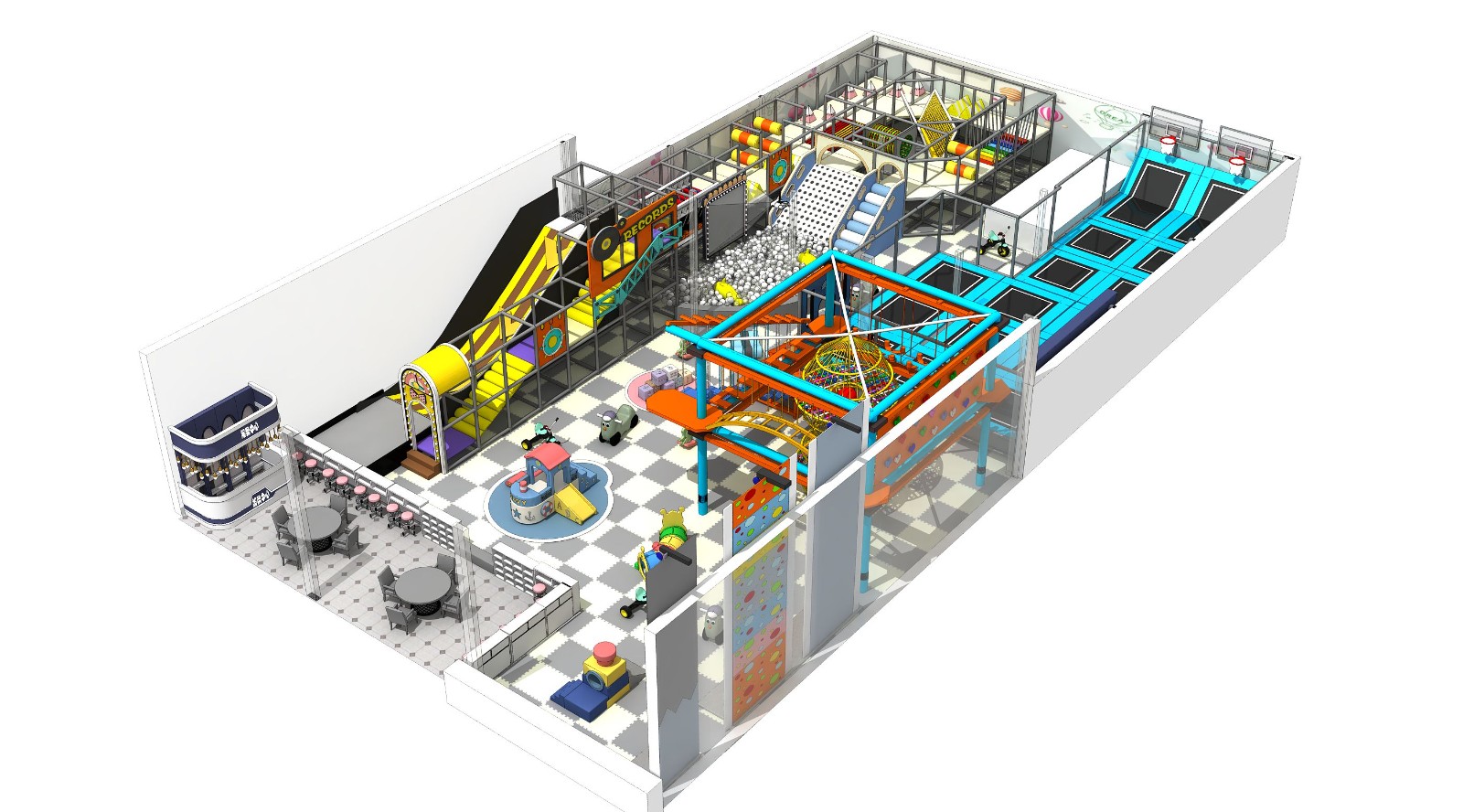 Why Invest in an Indoor Playground?
High Demand: With increasing urbanization, there's a growing need for safe and fun indoor spaces for kids.

Year-Round Revenue: Unlike outdoor parks, indoor playgrounds can operate regardless of the weather.

Diverse Offerings: From traditional playground structures to modern gaming technologies like 3D VR, there's something for every child.

Community Building: Playgrounds often become community hubs, drawing in families and fostering connections.
A Word on ROI
Indoor playgrounds, given their popularity, tend to offer a good return on investment. Coupled with themed parties, memberships, and other additional services, they can quickly become a lucrative venture.
Final Thoughts
Taking the plunge into the world of indoor playgrounds can be both fulfilling and profitable. With the right strategy, design, and marketing, your space can become the go-to spot for fun, entertainment, and learning. Reach out to us to discuss more and get started on your dream project.
---
Optimize your business with our tailored playground solutions. Connect today for a detailed quote and consultation.