When we couldn't communicate face-to-face due to the epidemic situation, we couldn't go to see some related playground equipment exhibitions. Our only option is the Internet, which is also the biggest change our customers face. Changing from the traditional model, many people will not be used to how to search correctly and find a playground equipment manufacturer that suits them. Therefore, we have summarized several relatively simple ways to understand how to face countless factories on the Internet, how to choose them, and then communicate with them effectively. The general process should be like this.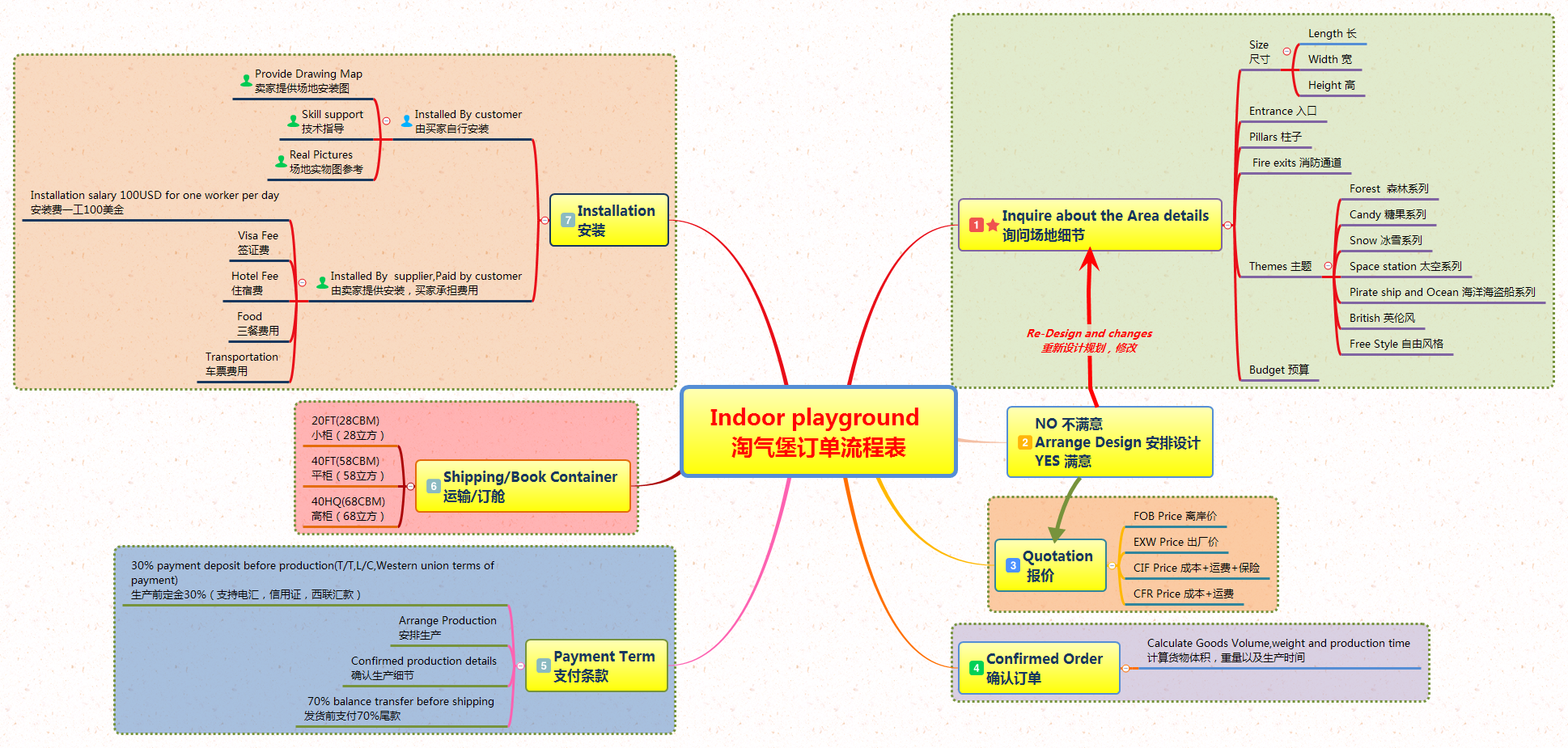 1. Learn about factories from B2B websites, generally in China, most factories can be found on Alibaba and Made in China, two B2B websites. You can search for the corresponding keywords of the product to find the corresponding factory. Generally, we recommend that customers can choose to contact the top 5 rankings on the homepage, and they will usually mark gold sellers, which are authorized and certified by the platform. Packaging machine manufacturers.
2. Distinguish from the geographical location, generally the manufacturers of playground equipment in China are concentrated in these provinces, Jiangsu Province, Zhejiang Province, and Guangdong Province. When you choose a factory, you can consult the business personnel to find out which province their factories are clustered in, and in this way, it is easy to know whether this place is a place that specializes in manufacturing playground equipment.
3. Search directly from Google. Generally, when we search for keywords, Google will recommend factories with excellent quality to us. But at the same time, the top ones are usually factories from some European and American countries, such as Indoor Playgrounds International, gametime, softplay, and kompan. These types of factories are generally more specialized factories, and the only drawback is that the price is much higher than that of Chinese factories. For the average small end customer, it is unacceptable for such a high cost. Therefore, we can generally start looking for suitable Chinese factories after the second page of Google, because Google's ranking algorithm is more accurate, and they will recommend factories that are more recognized by users to customers, and these packaging machine factories are in the industry. Brands that are recognized by everyone have a high degree of trust. Therefore, you can also rest assured to choose this kind of playground equipment factory.
The above are three basic ways to search for playground equipment factories. At the same time, we have also prepared several reliable factories in our industry for customers to choose from. Customers can refer to the following content: Category to choose the manufacturer you want to choose to cooperate with.
Jiayuan Playground Equipment Co.Ltd:Jiayuan playground already service clients world-wide, Jiayuanl playground provide full package solution for Kids play area (soft playground, trampoline park, toddler play, wall games, inflatable, Ninja warrior, lase tag, climbing wall, or pretty much anything else related to Family entertainment). We have lot of sample playground with prices for your reference.
HUAXIA AMUSEMENT CO.,LTD: They are specializing in manufacture, sales and service of playground equipment, indoor soft play, swing,seesaw, spring rider, climbing and fitness equipment.
Beston Amusement was established for more than 10 years and it is one of the professional manufacturers who has engaged in this amusement rides industry. Beston has a self-operated research and production base and independent, design and production team. We also have a comprehensive after-sales service system. We are large comprehensive industrial company that integrating development, design, production, sales, installation and service.
Wenzhou Dream Garden Amusement Equipment Co.,Ltd :A global commercial playground equipment supplier and manufacturer.
Funlandia Play Systems Inc. is a renowned manufacturer of indoor playgrounds, both domestically and internationally. We provide our customers with comprehensive solutions for the indoor play industry from planning, design, research and development, production, construction, operation to after sales service.
Guangzhou Wonka Playground CO.,LTD:China manufacturer of indoor soft play, VR simulator, children game machine. decorations and other matching indoor playground games.
Lefunland® :Worldwide New Concept Indoor Playground Equipment Supplier
Kaiqi Group Company Ltd:Established in 1995, Kaiqi is a full industry chain group company that supply the non-power playground equipment early in China.
Angel Playground equipment Co.Ltd for your commercial playground supplier! Angel playground are combined Enterprise of development production and sales.
Cheer Amusement is your"one stop shop" when it comes to deceloping indoor playground system from concept over design to realization.Our professional and knowledgeable team will guide you through each stage of the project and develop a proposal that meets your requirements and budget. We offer the best quality as well as the most competitive price to insure the highst return on your investment.
Established in 2005, Zhejiang Feiyou Kangti Facilities Co., Ltd is a modern company which features production, sales and R&D. We are specialized in manufacturing all kinds of playgrounds and entertainment equipments with various sizes.
Qitele Group Co., Ltd, has been one of the leading playground equipment manufacturers in global marker since established in 1996. We have more than 25 years experience in producing outdoor amusement facilities, toys and other 22 series more than 100 kinds. We are engaged in providing our clients with the most suitable large entertainment space solutions in public playgrounds and exercise areas, schoolyards, fun parks and recreational areas.
Yonglang group CO., Ltd.,locating at China teaching toys caption-Wenzhou qiaoxia which named Zhengjiang Langchao Toy CO.,Ltd before is a famous enterprise in the world which specializes in manufacturing big playground equipment for outdoor and indoor.
The above factories are our understanding of the industry. If you have a good playground equipment supplier, you can also tell us, let us help more customers find suitable playground equipment suppliers