11 Best Indoor Playgrounds & Kids Activities In KL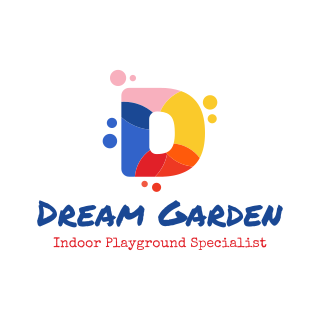 1. Kidzania
Welcome to the tiny interactive city of KidZania for your tiny tots! In here, your kids are free to choose from several careers and get to simulate what it is to be a doctor, a newspaper columnist, a fireman, and more! Children are prepared for the real world by developing independence, responsibility and confidence as they take on hands-on roles in a fun learning environment.
The kids will also earn money and get to spend it on services or choose to go shopping! At the end of the day, whatever they decide to do, and whatever career path they decide to go on, they take home lessons and life-skills from their role playing sessions that will prepare them for the future.
Location: Curve NX Shopping Mall, 18, Jalan PJU 7/5, Mutiara Damansara, Petaling Jaya, 47810 Selangor

Opening hours: 10am-5pm daily (CLOSED on Mondays and Fridays, except for school and public holidays)
2. Kidzooona
Step into this conceptual theme park with your kids! At kidzooona, the little ones can experience a unique educational experience where they learn and play at the same time. Inspired by Japanese daycares, kidzoona's hands-on approach and innovative games allow kids to learn social skills and serves as an avenue where their physical and mental abilities can develop naturally.
Parents can join in the fun with their children, providing a chance for families to bond over activities, but if you'd rather relax, there is also a comfortable sitting area for parents or guardians. In this fun zone, the kids surely won't want to leave with exciting activities like sliders, air-bouncers, ball pools, and plenty more.
Kidzooona is available at multiple locations in Klang Valley and even across other states! Check out the details for each Klang Valley branch on Klook, as well as those in Johor, Sabah, Perak, Kelantan, Melaka, Penang and Kedah.
3. SuperPark Malaysia
You and your kids can expect all sorts of fun at SuperPark Malaysia, a unique, purpose-built, all-in-one indoor activity park housed in Avenue K Shopping Mall. The huge indoor activity park is split over two levels and divided into 3 zones, filled with a variety of family-friendly and adrenaline-pumping activities that are just as fun for all parents as they are for the kids.
With over 25 exciting games and activities inside - from obstacle walls and giant trampolines, to foam pits and an ice skating rink - there is surely something for all ages and fitness levels. Our favourite zone to visit would definitely be the Adventure Area, filled with the more adrenaline-rushing activities, such as flying fox and racing tracks.
Location: Unit 4-1, Level 4 Avenue K Shopping Mall, 156, Jalan Ampang, 50450 Kuala Lumpur
4. Parenthood Playland
Let your little princes and princesses live their ultimate fantasy dreams as they step into this castle wonderland. The Parenthood Playland is a London-street themed indoor playland with a castle-like playground structure, perfect for little ones to explore and rule their very own kingdom.
The Parenthood is also designed to be the one-stop hub that provides edutainment activities for the whole family. Take a break in one of their many cafes while the kids explore colourful slides, a ball pit, mini trampolines and many more. Older children can also jump into action with the flying fox and climbing wall, or play some video games at the Xbox console zone.
Location: Sunway Pyramid West (flagship outlet), Sunway Putra Mall, MyTOWN Shopping Centre and Toppen Shopping Centre

Opening hours: 10am-10pm daily
5. Jungle Gym
Look no further than Jungle Gym if you're in the search for a family interactive adventureland for your kids. Facilities in this indoor jungle gym were created with safety standards aimed to let the little ones enjoy fun and educational activities.
Do note that visitors are required to wear socks inside Jungle Gym at all times. You can bring your own socks or purchase them at the counter on the spot.
Jungle Gym is available in Bangsar Shopping Center, Atria Shopping Gallery and SkyAvenue Genting! Check out the details for each branch on Klook.
6. Waka Waka
Whether you have toddlers or pre-teens, this safari-themed indoor park has curated activities and play areas that are great for the kids. Not only fun, it helps to build developmental skills for the little ones too. Features at Waka Waka include a spacious play area with sandpits, small slides, and more that are fit for children below 90cm.
For the older kids, they'll surely love the challenging multi-levelled maze-like structure of the Safari Area and the thrilling rope course of Adventure Cove. Entrance for parents is free and there are plenty of places to sit, so you can rest and wait while your kids enjoy themselves.
Location: Waka Waka Indoor Playground, Furama Bukit Bintang, LG Floor, 136 Jalan Changkat Thambi Dollah, 55100 Kuala Lumpur

Opening hours: 10am-7pm daily
7. Petrosains, The Discovery Centre
It may be the weekend but learning doesn't have to stop for your kids. A way to get the kids to get interested in science outside of the classroom is to bring them to Petrosains, The Discovery Centre in Suria KLCC.
Journey through different-themed zones tailored for hands-on scientific discovery as kids learn about the fascinating world of science and technology without feeling bored. Petrosains will surely spark curiosity and interest in anybody - even the entire family!
Location: Level 4, Suria KLCC, Kuala Lumpur City Centre, 50088 Kuala Lumpur

Opening hours: 11am-4pm (Tuesday-Friday), 9.30am-5.30pm (Saturday, Sunday & Holidays), CLOSED on Mondays
8. Camp5
Got kids who are always restless and climbing on things? Then the 'Try Climbing' experience at Camp5 is perfect for them! Conducted by professional staff in a safe and controlled environment, you can rest easy while the kids have fun on a rock climbing adventure.
At Camp5, children will undergo development of their coordination and motor skills, as well as improve their confidence and self esteem as they face each challenge. Let your kids join a thrilling session at any of their branches at One Utama, Utropolis and KL Eco City. Check out the details for each branch on Klook.

9. We Rock The Spectrum Kids Gym
Think indoor playground but one specifically designed to provide a safe and nurturing, yet super fun space for children across the spectrum. We Rock The Spectrum is an inclusive kids gym complete with activities tailored for kids of all ability levels to play and grow together.

Originally from the United States, We Rock The Spectrum is available for the first time internationally in Malaysia, at their two outlets in Bangsar and Melawati Mall. Specifically designed to aid little ones with sensory processing disorders, your children can now benefit from using their unique sensory equipment and enjoy fun activities like the zipline, trampoline, sensory-based toys and more.
Bangsar: Level 1, No 204, Jalan Limau Manis, Bangsar, 59000 Kuala Lumpur. Open daily, 10am-9:30pm.

Ampang: Lot L6-15, Melawati Mall, Jalan Bandar, Taman Melawati, Ampang, 53100 Selangor. Open on Mondays to Saturdays, 9am-6pm. CLOSED on Sundays.
10. VAR Live
If your kids enjoy playing video games, bring them to VAR LIVE! Conveniently located in MyTown Shopping Centre, this indoor theme park is the largest VR theme park in Malaysia and is home to 13 exciting in-house VR attractions that your kids (as well as yourself!) will surely love.
With the use of advanced Virtual Reality (VR) technology meshed together with a fun line-up of games, get ready to immerse yourself in the thrilling world of free-roaming virtual reality here in the exciting game arena!
Address: L2-015, MyTOWN Shopping Centre, No. 6, Jalan Cochrane, 55100 Kuala Lumpur
11. Blok Space
Instil and encourage your child's creativity by bringing them to Blok Space, an innovative recreation center. This space is built to bring out the inner creators and designers in kids big or small, through engaging activities that require their imagination and problem solving skills.
Parents can rest assured that their children will spend valuable time here in a safe and supervised play area. Sessions at Blok Space allows kids to harness their mental and creative ability through their puzzle sets, DIY projects, bricks and LEGO building games.