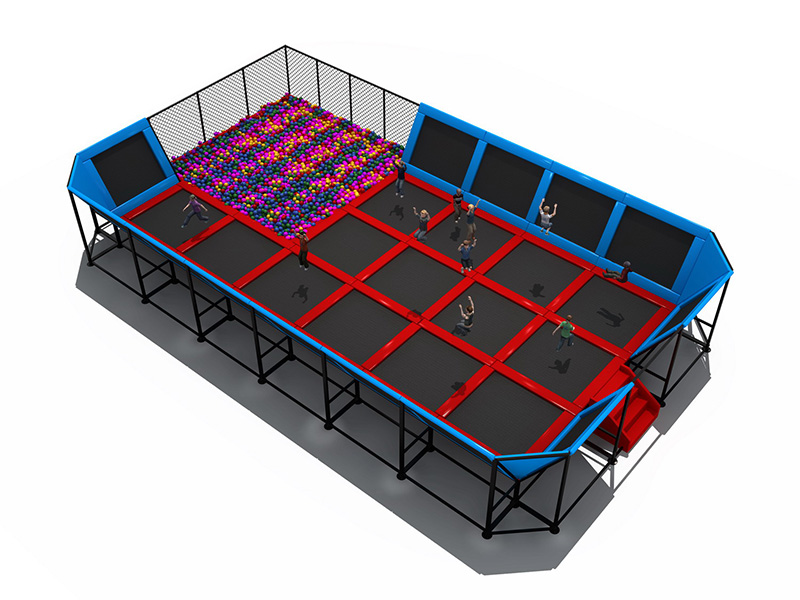 Super Trampoline Park
Categories:Trampoline park
Play Events
Buy a safest trampoline for your kids, enjoy more happiness and exercise. The springless trampoline, safest trampoline in Hong Kong. Order Online. Explore Products. View Teams. Types: Fitness Trampoline, Baby Trampoline, Outdoor Trampolines.
Desription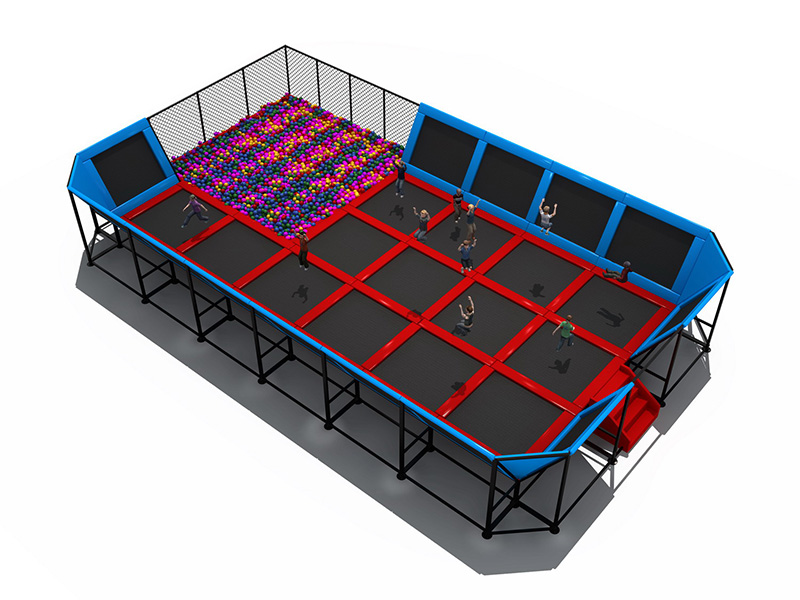 Material

   Black Mild Steel, Stainless Steel Springs, EPE Soft Pad, PP Professional Mats.

   ASTM Safe Zone

   Customized

   Recommended Ages

   If You Can Walk You Can Jump

   Apply for

   Amusement Park, Indoor Themed Park, Super Mall, Warehouse, etc.

   Jumping Mat

   PP material professional jumping mats

   Foam Pad

   XPE, waterproof closed-cell foam, not easy to lose shape

   Pad

   0.48mm thick PVC, anti-water and anti-mildew

   Tubes

   Black Mild Steel, Color Powder Coated

   Springs

   Stainless Steel,18cm not extended length, super high-strength

   Chrome plated, good elastic performance.

   Packing

   Standard Export Packing: Cotton & PP Film, Accept Customized Packing.

   Installation

   Professional and CAD instruction, Manual book, Videos

   Certificates

   CE, TUV, ASTM certificates

   Warranty

   5 years on metal frame, 3 year on springs, 1 year on trampoline mat and soft pad.

   Remarks

   Free designs as long as given the sizes
Full activities of trampoline park including the main court (Free jump), the Foam Zone (freestyle jumping in to foam pit), Dodge-ball, Sky slam and more!
Free jump burn up to 1,000 calories an hour on wall-to-wall trampolines! Free jump is low-impact, healthy and fun that combines calisthenics, core exercises and strength-building aerobics. it is one of the most dynamic, effective and active workouts you can get! Don't worry, any level of athlete will feel rejuvenated after this workout.
Foam zone experience true freedom! Jump, fly and flip from a trampoline runway into a pit filled with foam cubes. There's no better way to experience the pure joy of weightlessness.
Dodge-ball play is the most awesome sport, Bring the maximum fun and fitness for family and group player!
Sky slam – you do not need to be in the NBA to love sky slam, work you dunk swag in front of all your friends in our trampoline park, Trampoline mat will bounce you ten feet in the air.
Trampoline park are designed for family and group. All ages are welcome (for those under 18 need company by their parent or legal guardian), where they can explore exciting new ways to be active, all while staying safe.
Trampoline park combines fun and fitness for pure happiness! Get yourself inside a trampoline park have fun, make new friends and start flying!