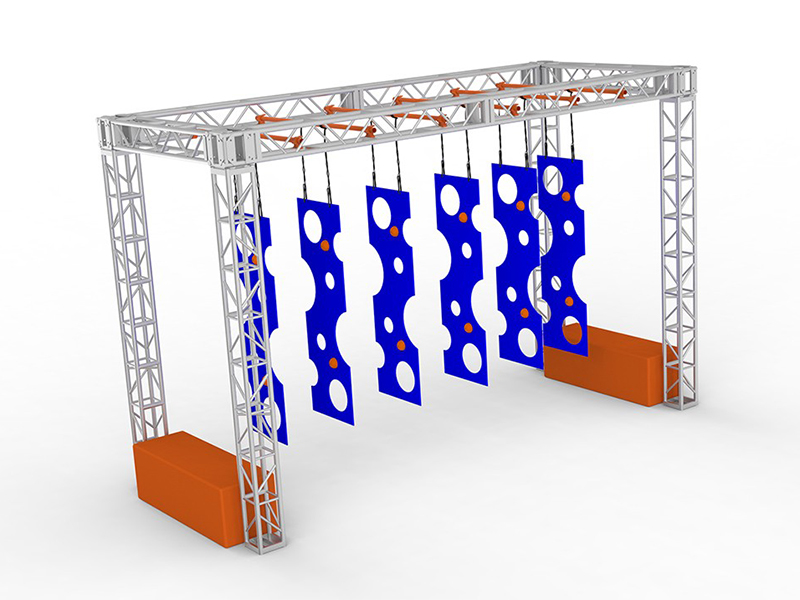 Outdoor ninja warrior obstacle course
Categories:Trampoline park
Play Events
Outdoor ninja warrior obstacle course, trampoline park manufacturer, trampoline park manufacturer
Desription
Products information

Product name

adults indoor amusement trampoline park ninja tag obstacle course with manufacture systerm

Site Size

Customizable

Safe Altitude

0.75 meters-1.75 meters.

Certificate

CE,TUV,ASTM,GTS.

Installation

Installation drawings, or videos. We can also send a professional installation team(payment service).

Warranty

Any problem in use, please feel free to contact us.
Materials&Technology

Materials

Steel structure (Φ6cm steel pipe and Φ4cm steel pipe, triangular structure welding).

High tensile nylon rope.

Wood plates (solid wood and plywood).

Soft bag (PE foam, pvc leather wrapped, partially containing wood).

Sponge (Household Sponge, 20cm × 20cm, Multiple Colors).

Other

Galvanized pipe.

Metal Pillar.

With Hole Square steel pipe.

Diameter 17mm, diameter 16mm screws, matching nut, galvanized gasket.

Packing

Wrapped in black core cotton, PE film

Welding technology

Arc welding

Drilling technology

Drill hole

Surface treatment

Teflon paint
Other information&Suggestions

Other suggestions

The number of visitors should be controlled and kept in safe play area.

Check the structure regularly and tighten the screws.

Check the mats and nets regularly, keep solid cover at all times.

Keep Clear.

Do not bring sharp objects into the site, may cause damage to the equipment and even injured personnel.

Do not scrub with strong corrosive liquids.

If the parts need to be replaced, please contact Zboy company(Whenzhou,Zhejiang,China).Do not use other factory parts in this equipment.