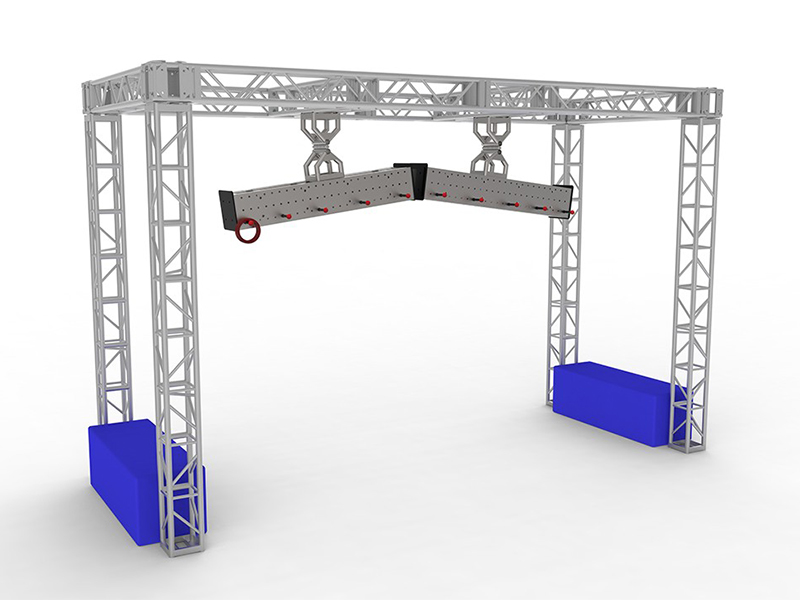 Custom Professional Ninja Warrior Obstacle Course
Categories:Trampoline park
Play Events
Top Quanlity Custom Indoor Ninja Adults Fitness Playground Park Professional Ninja Warrior with Obstacle Course
Desription
Top Quanlity Custom Indoor Ninja Adults Fitness Playground Park Professional Ninja Warrior with Obstacle Course


Ninja Warrior, also known as ninja way, ninja space.It is a new way of challenging balance, strength and agility in all aspects. The challengers work hard to complete these challenges and improve their comprehensive abilities.Ninja Warrior Course can also cultivate children's physical strength and perseverance, and bring pleasure and sense of achievement to players after success, which is very suitable for children and adults.
Ninja Warrior Obstacles Accessories:
The concept of Ninja course comes from the reality show "American Ninja Warrior", which has developed into a new type of sport. Ninja course has been designed as a fun and challenging entertainment event with a combination of running, jumping, climbing, and balancing tests. Barrier racing is the latest trend in the fitness industry, and our Ninja course just provides players with this type of event.
| | | | | |
| --- | --- | --- | --- | --- |
| 1.Balance Logs | 2.Steps | 3.Soft Steps | 4.Island Hops | 5.Flying Bar-Training |
| 6.Wingnuts Swing | 7.Floating Bridge | 8.Cannonball Alley | 9.Flying Bar | 10.Floating Doors |
| 11.Unstable Bridge | 12.Sea of Ball | 13.Cargo Net with Balls | 14.Jungle Swings | 15.U-Rope |
| 16.Sea of Silks | 17.Sea of Discs | 18.Bungee Ropes | 19.Trapeze Bars | 20.Ropes & Bar |
| 21.Cargo Net With Cubes | 22.Spining Wheels | 23.Big Wheels | 24.Trapeze UFO | 25.Tilting Frame |
| 26.Spindle Roller | 27.Rumbling Dice | 28.Arm Bicycle | 29.Sea of Swings | 30.Ring Slider |
| 31.Jump to Net | 32.Swing to Ne | 33.Ring Toss | 34.Monkey Bars | 35.Hanging Spikes |
| 36.Camel Back | 37.Climbing Wall | 38.Tilting Ladders | 39.Spider Wall | 40.Warped Wall |
| 41.Salmon Ladder | 42.Cheese Doors | 43.Pole with Balls | 44.Log Grip | 45.Customized |