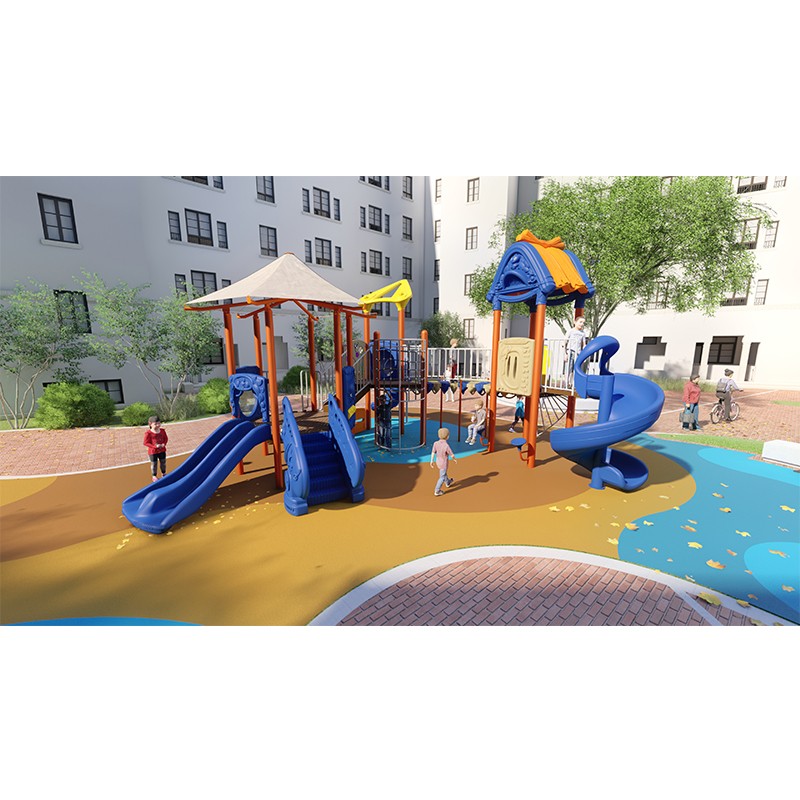 Commercial Outdoor Playground Equipment for School
Categories:Outdoor playground
Play Events
Commercial Outdoor Playground Equipment for School, Park, Residential and Backyard
Desription
The most powerful ability at Dream garden is design, Our experienced designer able to do anything that you have in mind. We develop new playset each season, make sure you always have unque outdoor play structures.
Each metaril have they own characteristic, our research department know them well, in one hard we can produce the most weired shape playset and other hard able to make sure it durable and safety. We continuously provide unique, attractive and more fun play experiences for children in different ages.
We divid commercial-grade playground equipment to different cataloge: School, Small park, Residential, backyard, Scenic spot and Grand Park.
- School & Small park: Standard play structures + Exercise equipment + Climbing wall + Spring rider...
- Residential & backyard: Common playground + Swing Sets + Swivel Chair +seesaw...
- Scenic spot & Grand Park: nonstandard playsets + New theme playground + Rope play system and climbing tower...