What is Indoor Playground
Indoor playgrounds, also known as indoor play centers, are playgrounds located in interior environment. They are specifically designed for kids to play in and have tremendous fun with. The soft-contained structure and play equipment are wrapped in soft foam to absorb the impact when children fall or bounce around. As such, an indoor playground is usually a safer play area compared to an outdoor playground.
Since its origination in 1990′s from the US, indoor playground has enjoyed immense popularity all over the world. Today, it has evolved from simple indoor climbing frame, to complex children play center that includes multiple play areas serving different age groups. In addition to ticket sales, the revenue of indoor playground comes from a diverse source of children's entertainment and services such as: hosting party, gift sale, kid's art and craft, drinks, and more.
Indoor playgrounds can vary hugely in terms of sizes and play features. While small indoor playground may be mainly a soft-contained play structure, large indoor playgrounds, sometimes a part of a family entertainment center, can span across over 1000 square meters, and include the following sections:
  Indoor play structure
  Interactive soft play
  Ball blaster area
  Toddler area
  Gaming area
  Party room or area
  Vending area
  Café area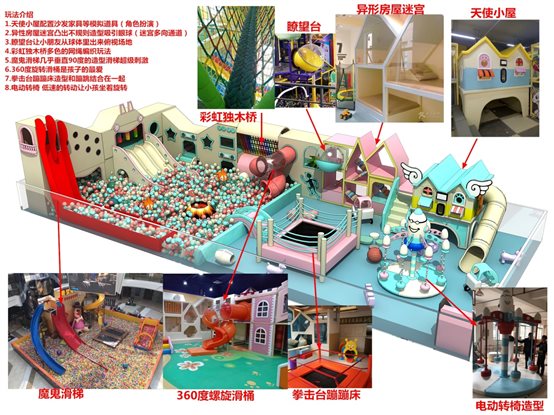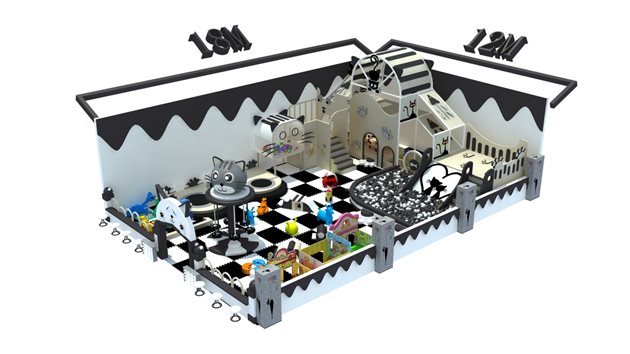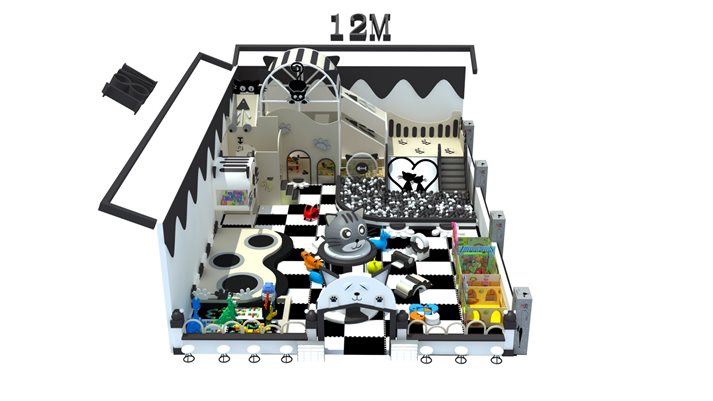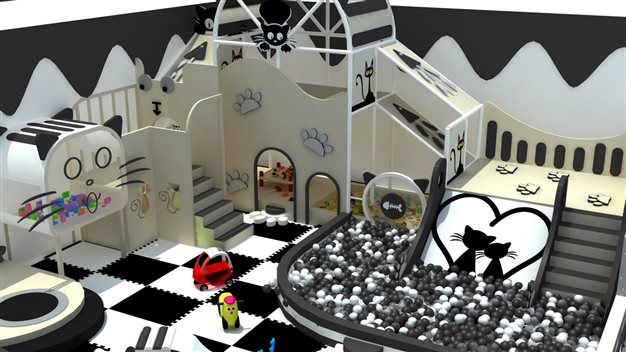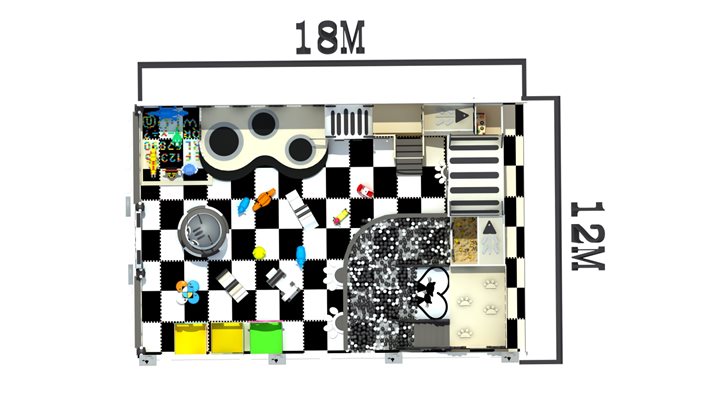 What is the main material made of indoor playground?
   For main structure: paint fastener, galvanized steel pipe, nylon net, PVC foam tube, nylon tab, Eva mat,

multilayer wood board, pear sponge, 0.55mm PVC leather, plastic part.
  All these items put together make the basic structure for indoor playground.